• This week from 28-31st January Cotton Tree Maroochydore hosts Australia's National Kiteboarding Titles.
• Held just off the Cotton Tree Sandbags in the Maroochy river mouth, it is a free to attend event where spectators can have a great view from the Sandbags and sand dunes.
• At this stage preliminary heats will be Thursday and Friday with the Finals being on Saturday and Sunday. For up to date information and starting times please view the facebook event page here https://www.facebook.com/events/701227307154344
• Spectators can park at the beach end of 'Cotton Tree Parade' and walk North via the beach about 300 metres to get to the river.
Once a year the Kiteboarding Freestyle National Titles are held at a windy location in Australia. This year from 28-31 January, with thanks to the Sunshine Coast Council they will be held in beautiful Maroochydore Qld in the Cotton Tree river mouth, where competitors from all over Australia will be busting out their best freestyle tricks in aim to take out the prestigious National Championship for Juniors, Men, Women and Masters.
"I am excited to be heading back to the Sunshine Coast to defend my Australian title at one of the best national locations for kiteboarding, Cotton Tree."
Ewan Jaspan (Current National Kiteboarding Champion)
Cotton Tree river mouth has been a popular spot for kiteboarders since the early 2000's. It is a perfect setup for Kiteboarders and is also a great spot for spectators to watch all the action.
From Thursday the 28th January spectators will be able to watch the best of the best, including many of our own local heroes battle it out on the aquatic playground. This is a Freestyle competition where the aim is to 'throw' as many 'unhooked' handle passes, grabs, and aerial tricks as possible. Similar to that of wakeboarding… minus the boat of course! There will also be an Expression session for social members, which is a more fun and relaxed event, boasting some great prizes and gives intermediate riders the chance to get their photo taken by several professional photographers. National Kiteboarding Magazine 'Freedom Kitesurfing' will be there taking photos so competitors may even find themselves in a magazine!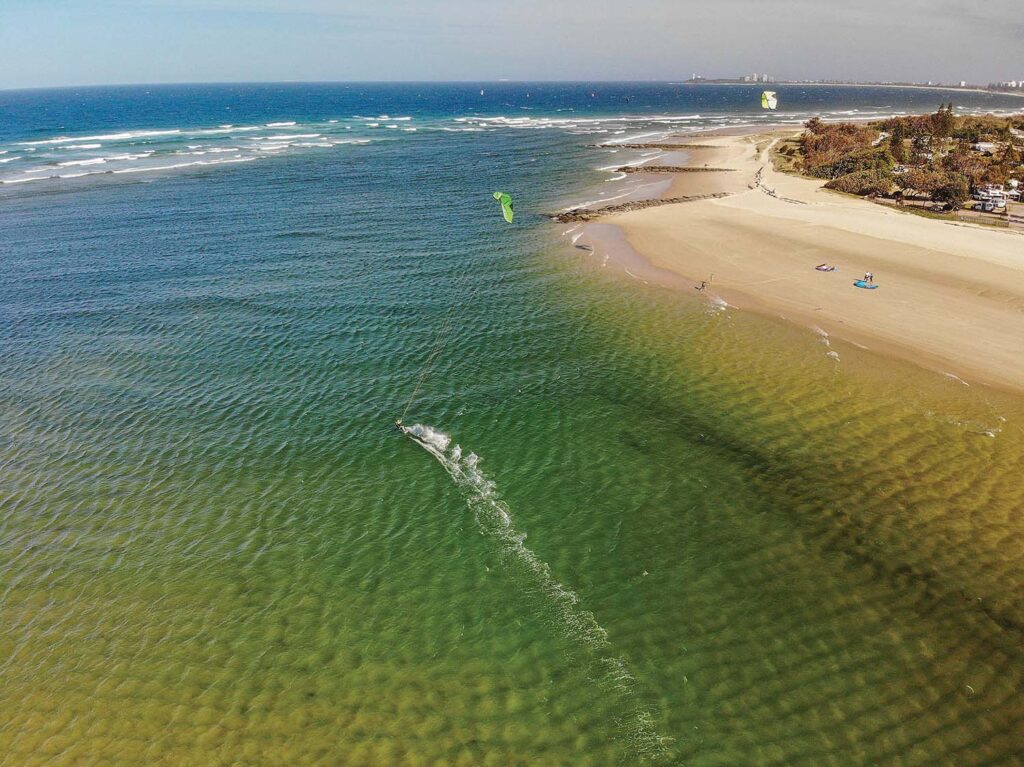 "Cotton Tree is my local and favourite kiteboarding location in Australia. All we need is some great wind and this will be a fantastic competition."
Ollie Jacobs – Editor Freedom Kitesurfing Magazine
Kiteboarding has come a long way since it began in the late 90's, and now the equipment and sport is very safe. It is a fantastic sport to get fit, have fun and make lots of new friends who are passionate about living life to it's fullest. If you are interested in this exciting sport please come down to watch, have a chat with some of the riders or various volunteers – there is FREE learn to kite intro lessons on Saturday and Sunday for the general public from local shop KITETHRILLS, please visit https://www.kiteboardingaus.com.au/classes/16509/ to register your interest, plus many other great activities. Bring you eskis, and beach chairs and make a day or 2 of it!
The finals of the competition will be held (wind dependent) over the Saturday and Sunday.
If the trees are swaying it's windy, and that means it's on! Hope to see you there.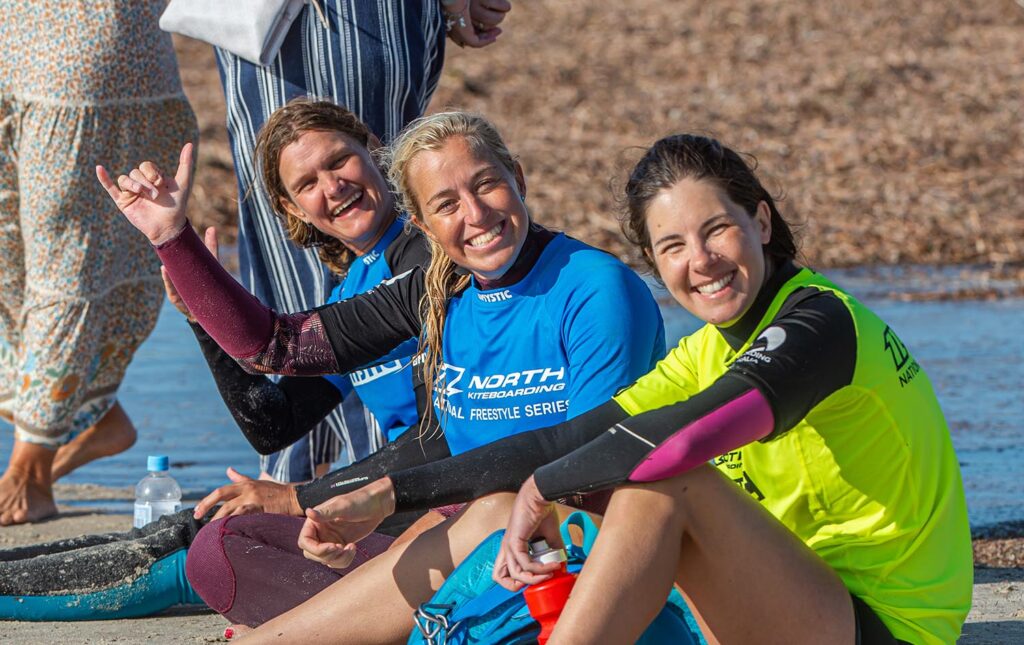 The event is proudly sponsored by the Sunshine Coast Council.
"The Naturally Refreshing Sunshine Coast, official destination partner for the event"
For more information please go to: