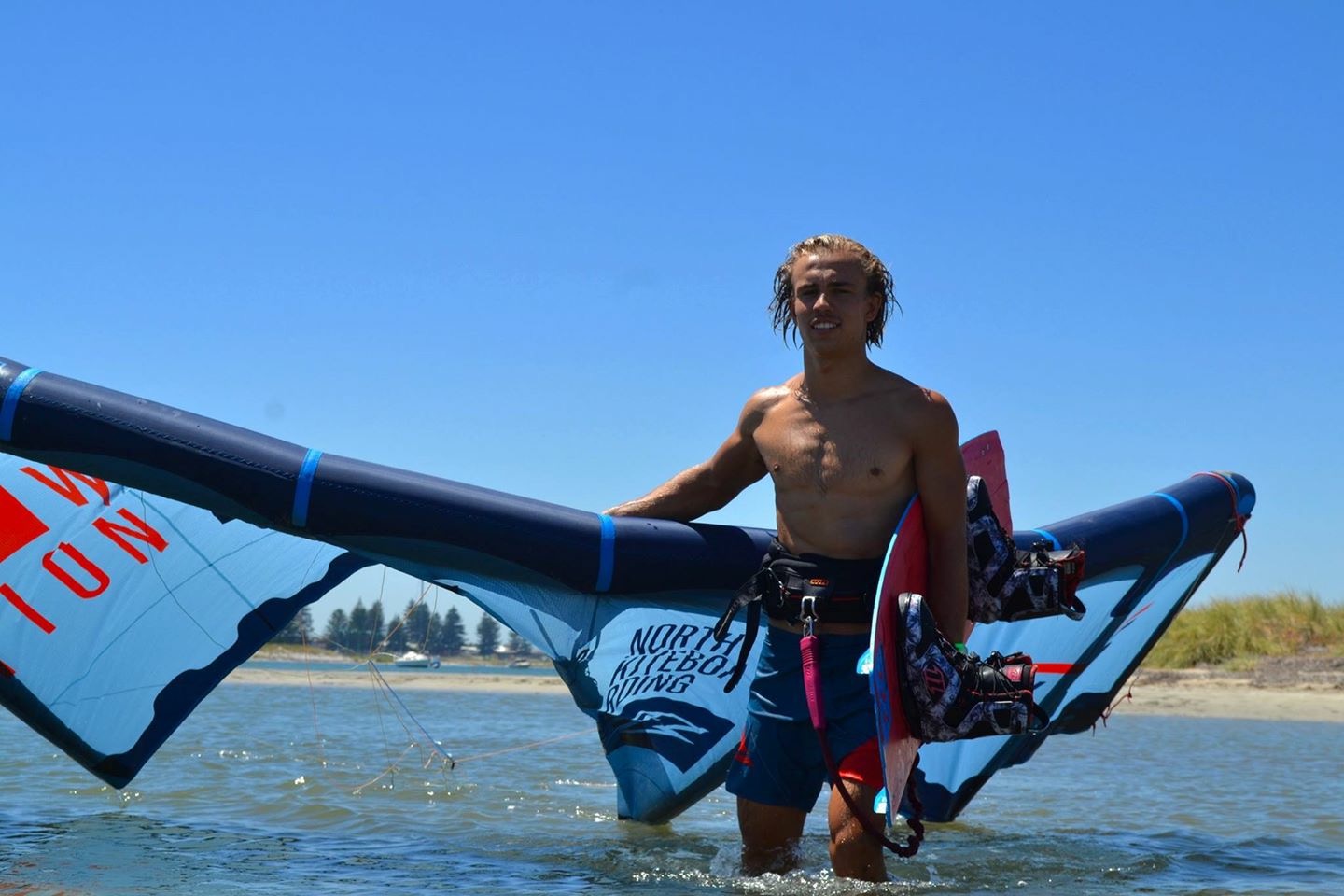 Emerson Johnston is an 18 year old freestyle rider shredding the slicks of Western Australia. Living a few thousand kilometers east of Emerson, I had no idea who he was until I began finding a few instagram photos reposted in his honour. Obviously this guy was doing something right… right? I decided to look into it and found a pretty great profile. Emerson's online presence makes a good first impression; a fairly good following, a heap of cool feature photos, some sick action-shots and an eye for creativity. Young Australian kiteboarders making a mark on the industry are pretty hard to find, so I had to investigate a little further. What's Emerson Johnston all about? It's all here.
Hey Emerson, tell us a bit about yourself. How did you get into kiting?
I started kitesurfing 3 years ago when I was 15, I have spent my whole life living right in front of kitesurfing paradise "The Pond" in Safety Bay. I had grown up in and around the ocean and with my Dad coming from a strong windsurfing and surfing background it was natural for me to be attracted to these sports. One summer I spent almost every afternoon for 2 months sitting down at the beach watching people kitesurf, I analysed it, watched every movement, I would launch and land 50+ kites a day just because I wanted to learn about them and know every brand and model. My parents soon caught on to my addiction to kitesurfing and were kind enough to take me to buy my first set up one morning, the next day I was riding up wind. It didn't take me long to learn because I had spent so much time watching people, I knew exactly what I needed to do and when it all came together it was the greatest feeling.
You're riding for North Kiteboarding and ION, how's that going for you?
After around a year of riding I received a team rider offer from WA Surf. I was so stoked and didn't hesitate in ordering a whole heap of North and ION goodies. My first season on North gear was a really good one for me, I spent a lot of time riding with professional riders that I now consider some of my good friends like Ewan Jaspan and Stefan Spiessberger who really helped to push me to learn new tricks. I placed well at many competitions and even managed to become Junior Freestyle champion for WA. Since riding for North Kiteboarding Australia and ION Australia I have developed a strong interest in creating content for media and advertising purposes. I am currently working hard to stack clips, photos and reviews for the 2017 North freestyle gear and trying to organise a few pretty exciting trips! As well as travelling this Summer I am also going to try attend most of the NKL tour and I am to defend my State title this time in the men's division.
You have a fling for using the waves as its own park. Natural, ever-changing kickers and rails- what's that like?
I live in safety bay where I ride about 95% of my sessions in the pond, which is flat water paradise! So when my surf style friends convince me to get out in the waves, I only ever take my twin tip and ride my boots. I feel it's almost like a whole new sport- trying to line up a trick takes heaps more to think about, but once you've got it right there's so much more potential in your range of movements because you have that extra element of a natural kicker which allows you throw it straight off the wave. I used to hate it, but as I learnt how to balance myself through the trick, it felt so good.
Things can go pretty wrong in the waves, have you ever got your ass handed to you?
No, not yet at least! The worst thing that has happened is catching a nasty edge. That ends the session in some cases ha ha.
Most kiters I know are pretty passionate about what they do… what's got you addicted to kiting?
That's an easy one for me- I'll break it down into two;
What got me into kiting was seeing the smiles on people's faces, how hard this sport makes everyone froth
The feeling of landing a new trick, even if it's the same trick with a new grab, those tiny things in each session is what gets me so hooked
Where do you see yourself headed in the future?
In 5 years time I would like to see myself still riding for North and ION, my main goal is to become Australian freestyle champion. I have never really thought about pursuing kitesurfing as a professional career, I started this sport for fun and that's still why I ride, if I was presented with the opportunity to take my riding to the next level I would of course take it and am prepared to put the rest of my life on hold to pursue such a career. I would love to be part of a brand's media team and be involved with product shooting and advertising campaigns because I have a huge passion for writing and creating content. If in 5 years I'm still having as much fun on the water, riding different spots, travelling the world with my kite I will be a very happy man!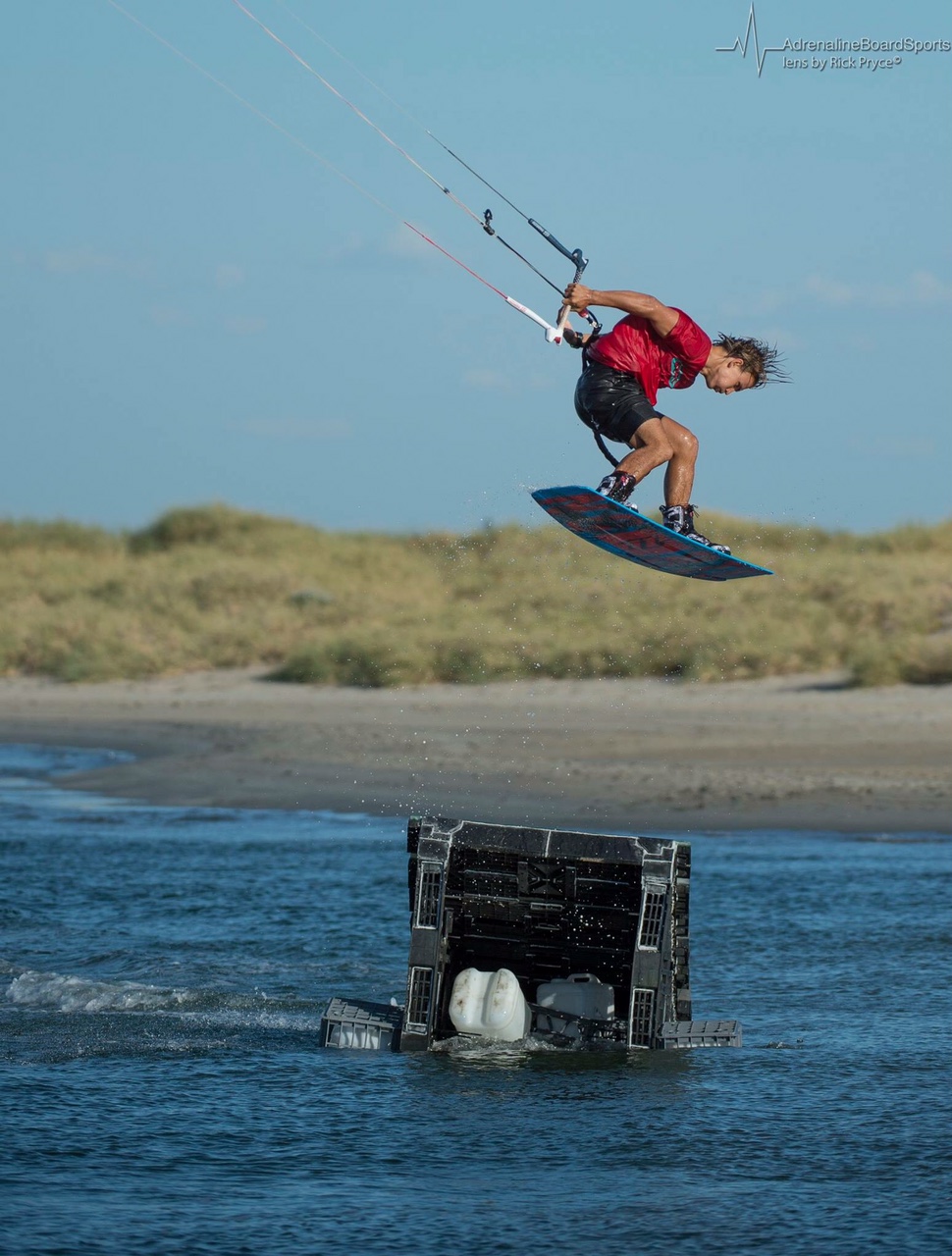 What're your thoughts on travelling? Do you have any trips planned for the summer?
I am obsessed with travel, I love everything about it! There's a few other overseas trips that are in the works. I really want to go to Brazil to ride the lagoons but I am going to wait till my brother finishes school in another year so we can make that trip together. Cape Town, Greece and Los Roques are also places that I really want to kite. This year I have planned something a little bit different. In September/October I am going on a solo road trip around North West Australia because that time of year the winds pumping everyday!
Can you give us a little teaser of your trip? What's it looking like?
I plan on spending most of my time in Exmouth- I went there two years ago with my Dad when i just started kiting. It was sick, but I could only do a back role and that's about it. I guess back then I couldn't really give the place what it deserves, so I'm making the trip up again! I think it'll really pay off, there's just so much potential in the riding as well as for filming and footage. I'm going to be meeting a few photographers and videographers along the way to help me make a video about the trip. My family has been tripping up the coast for 10 years, and now it's my turn… I'll be going solo, sleeping in my swag and frothing hard.
Sounds like you've got a pretty nice plan. Have a sick time, we're looking forward to hearing about it and seeing some great footage!
Cheers!