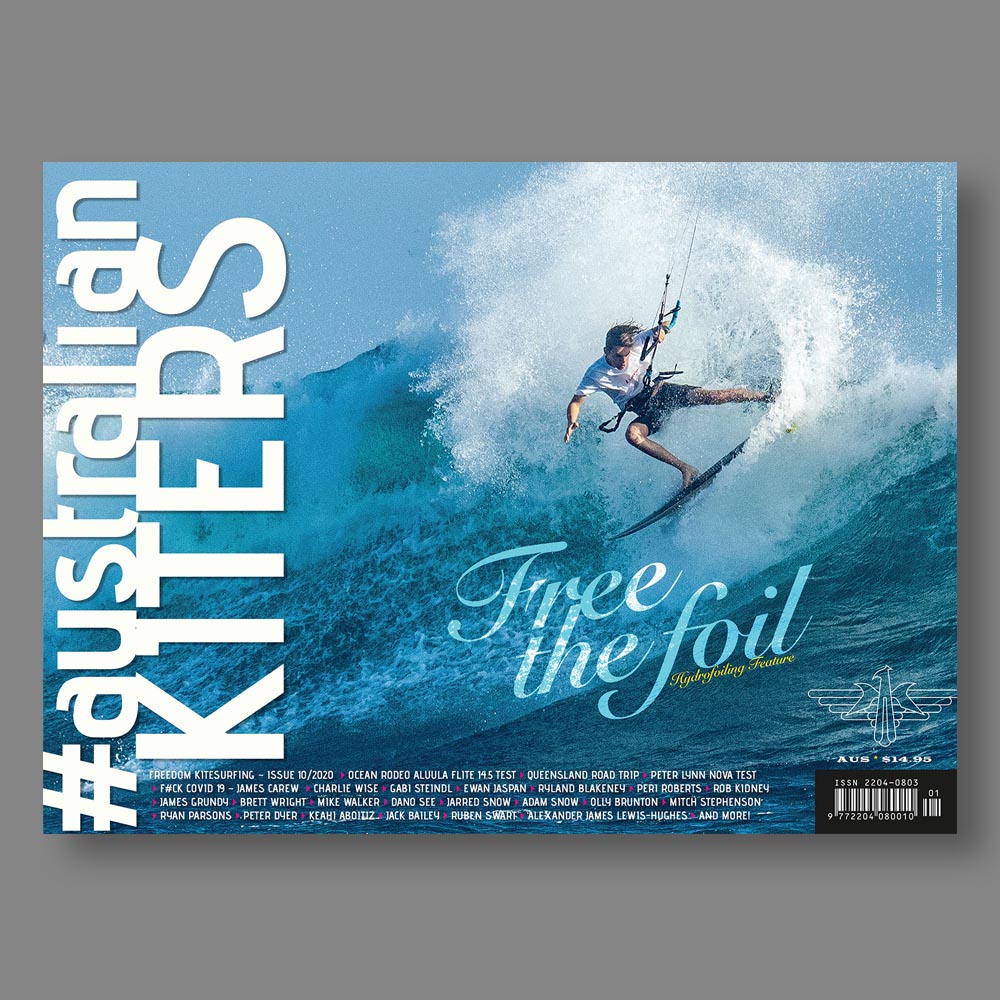 If your looking for info, pics and tips on the best Australian Kitesurfing locations, and who the best kitesurfers are in Australia, then you have come to the right place!
Freedom Kitesurfing Magazine now humbly named #AUSTRALIANKITERS is into its 10'th print Issue, and you can get all the print issues right here via the website and trusty snail mail.
Or if speed is your thing get it instantly via the Apple App store.
Or ONE STEP BETTER visit you trusty local News agency to grab a copy and a scratchy while your at it.
To win a free copy of the print magazine please fill out the form below!
We will pick several weekly winners at random.