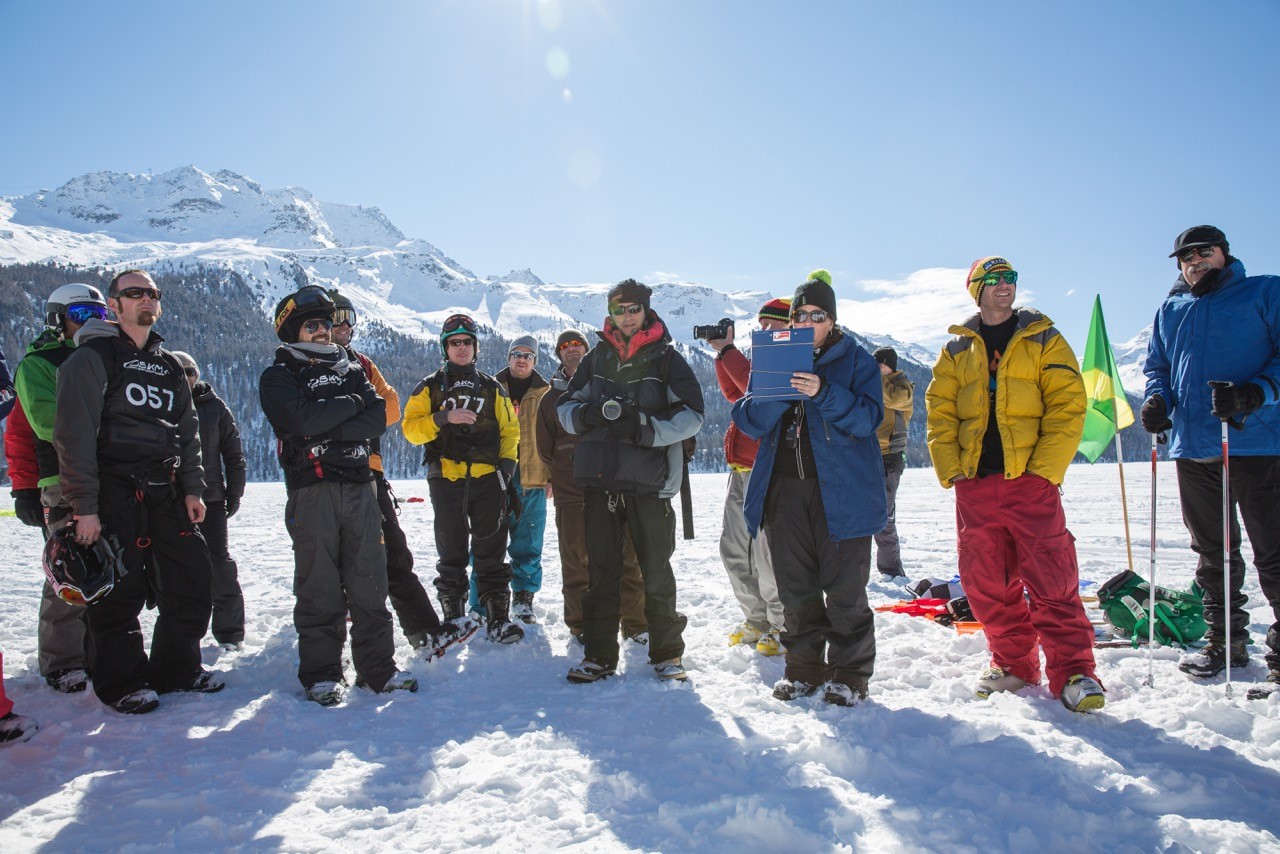 Steve McCormack reports for us from the Ozone Snow Kite  Masters (OSKM) in the Swiss Alps
The event opened yesterday with registrations at the Bernina Ospitz hotel at Bernina Pass 2300M in the Swiss Alps. There are approx 50 entrants and they will compete in 3 main events, a race, best of line, and a speed record, more details can be found here disciplines
Yesterday was sunny blue skies and at times so warm in the sun and due to almost zero wind around midday and early afternoon you could be in just ski pants and thermals. Later we got some wind, but die to the unusual direction, we could not run the race, but most competitoras got out onto the lake for some well earned free riding, tuning and testing of their gear. Of note the new Ozone R1 race kite made a showing and blitzed everything on the lake, ridden by Ozone foil product development manager Dominik Zimmerman.
The Swiss Kitesailing Association is hosting the event and prodiving excellent facilities. Yesterday due to the forecast we were based on Lake Silveplana adjacent to the resort of St Moritz. On other days we can be based higher up near the Bernina Pass on another frozen lake. Anyone interested in following the proceedings and staying in touch with the competition can keep checking the event Facebook page.
Prior to the event opening Ozone held a dealer meeting for the thir top worldwide distributors and my self and my son Peace.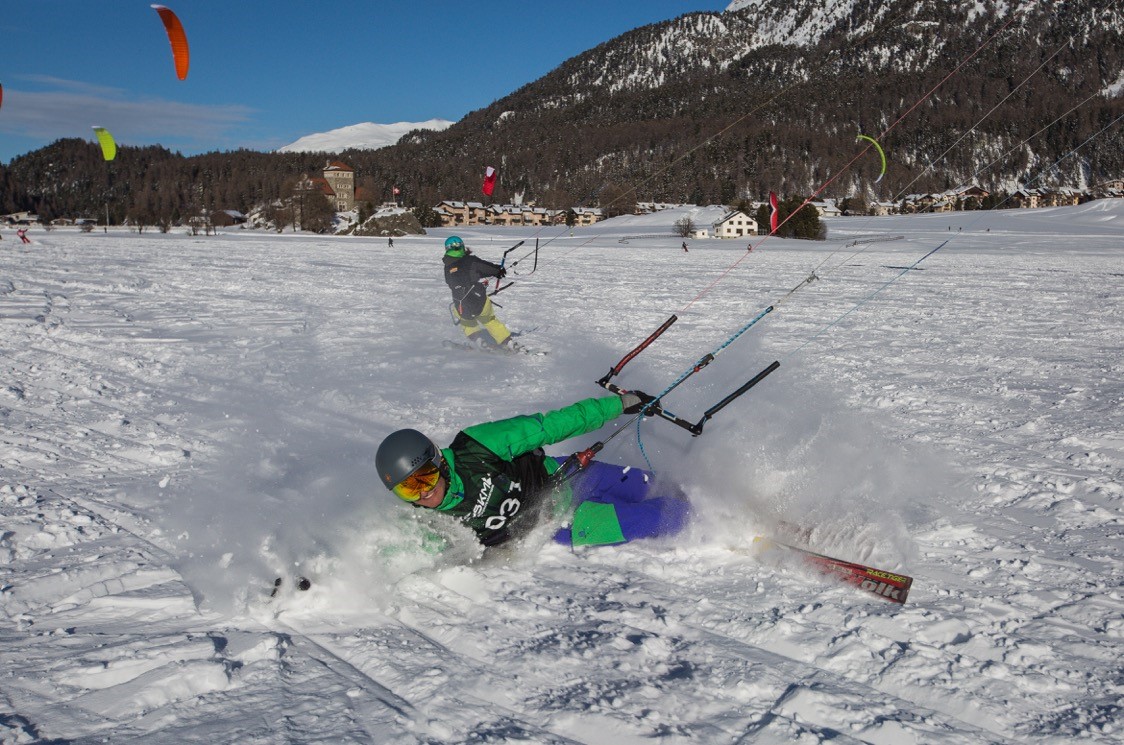 The Ozone Snow Kite Masters (OSKM)  https://www.facebook.com/ozonesnowkitemasters2015?fref=ts  and http://www.ozonesnowkitemasters.com/2015/