From Issue 1 – you can buy it here!
South Africa
Photos taken by JENS HOGENKAMP
Kite designers are at the heart of the kite industry.
Building, testing, tweaking, and sending our wonderful flying machines into production and ultimately into our hands is all in the job description of the designer. They have to be dedicated mentally as well as be able to test ride and perfect the new generations of kites to guarantee progression of the sport. The future is in their hands. We caught up with Best kites head designer Peter Stiewe and found out what makes one of these mad scientist tick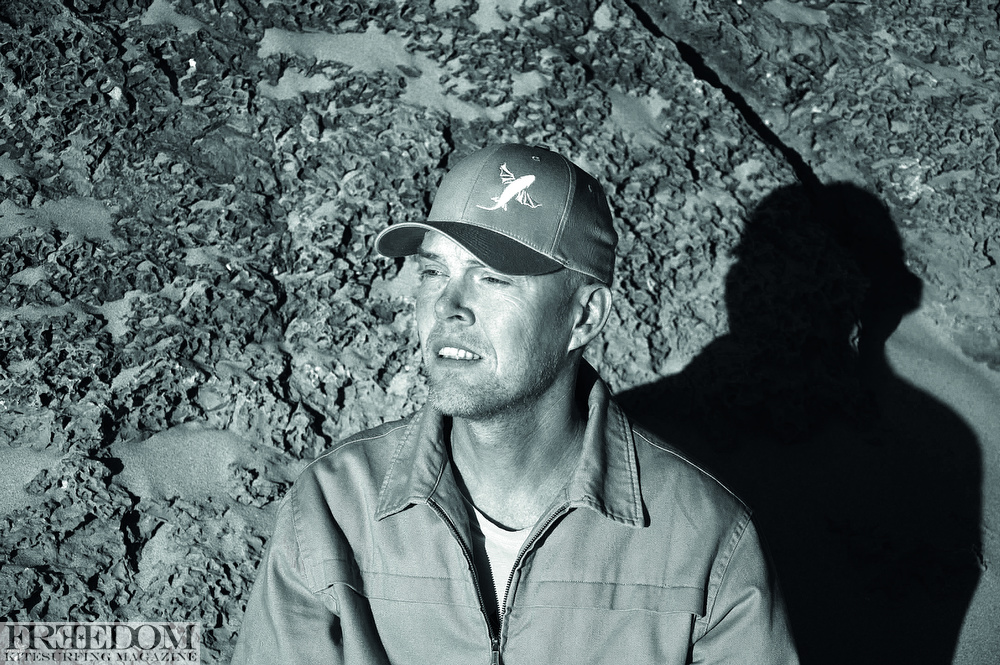 So tell us what keeps you in the industry and why you love it?
The job is very much my focus, but that is just the way I am – I would do the same in another job. The beauty of doing what I do is that it allows me to be creative, follow my passion of water sports and meet great people along the way. But it needs to be said as well that travelling, be it on a test trip, or visiting the factories is not always easy and by no means a holiday. I've been doing this job within the kitesurf industry for 14 years and have had many good times and some not-so-good times, but the passion for it has never left.
Over the years I have spent much time in the Dominican Republic, Brazil, Portugal, South Africa and Western Australia, all of which I liked a lot. Actually, Australia is probably one of the best places on earth for this sport.
What was your favourite project that has come to fruition in this years range of kites?
When we decided to make a dedicated wave kite, of course I was very happy to take on such a project since I like that part of the sport We have an incredible team as well – for example working with Ruben Lenten on the Extract or Youri Zoon and Gisela Pulido on the GP has been fantastic. Analysing their needs regarding the equipment and then designing gear for world champions is a great pleasure.

What's your own preferred style of kitesurfing? Waves, flat water, racing etc?
The beauty about kitesurfing is its diversity. There are many styles and, depending on conditions, we can choose what we want. For me the surfing part is the favourite.
What's your biggest achievement as a designer of kites?
The biggest achievements from a design perspective could be different than from a commercial perspective, but let's say the Waroo as the first 5 strut SLE kite, the 2007 Yarga as first open C. As well as some Patents.
What are the new tech and specs from Best Kiteboarding for this year 2015?
In 2015 we have a very diversified line up. Kitesurfing evolves in different categories, each of these categories have different requirements towards the gear. The Cabo for example is an excellent wave kite, it can be used for free riding easily, but excels in the waves and it will be hard to find its limits. Similar counts for the 2015 GP in its segment of Freestyle/Wakestyle.
Where do you think the sport is heading?
The development of gear will continue and we will see better and better gear coming to the market. I also see the sport moving forward with more competitions that will become more professional with higher prize money, better coverage and more disciplines. This will allow the sport to grow and find more recognition.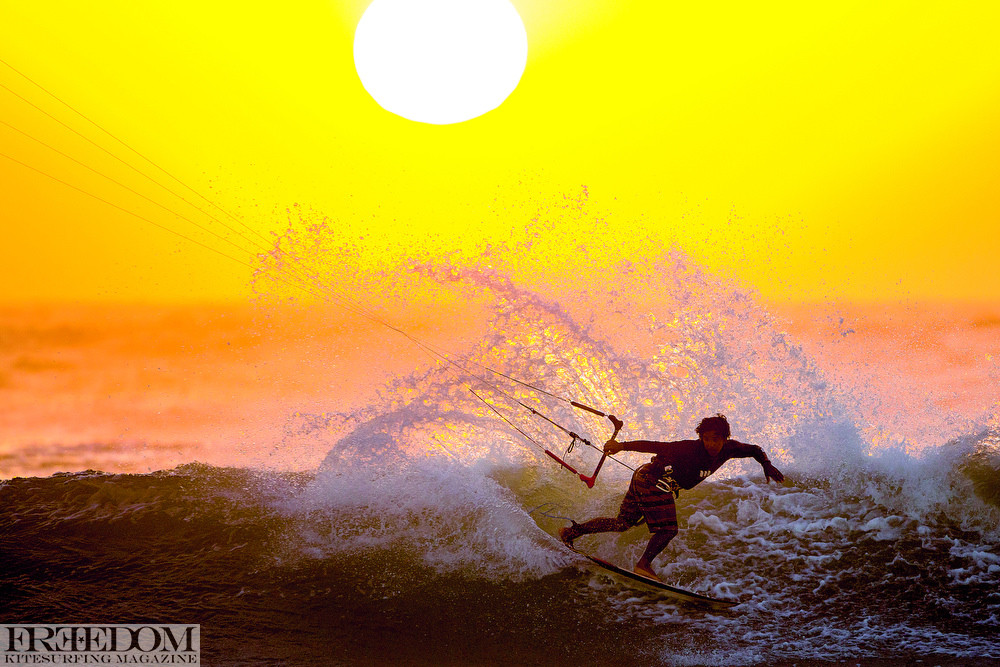 PEDRO HENRIPUE SUN DRENCHED SHRED ON PETE'S DESIGN "THE CABO"
SPOT: PENICHE / PORTUGAL / PHOTO: MATHIEU PELIKAN