Freedom correspondent Steve McCormack gives us another update from his trip to the Ozone Snow Kite Masters in the Swiss Alps…
The event finished with a bang, big party on Saturday night, and 5000Euros cash and a few more thousand in prizes was given away, many people left with their accommodation costs covered. I'd strongly recommend to anyone that can ski or snowboard to try to make it to next years event. Once you see it advertised, book your accommodation at the Bernina Ospitz, http://www.bernina-hospiz.ch/en/index.php prices for dorm accommodation start from 48 Swiss Francs and up to 78 for a private room with WC and shower, add breakfast and dinner for 28 francs, which is amazing value compared to anywhere else in the Swiss mountains.
Conditions for the race were light, most people at the front of the field were on 15-19M kites and Florian Gruber won the mens open class on an 18M Ozone Chrono, and skis. First snowboard was back in the middle of the field at the tail end of the competitors on skis. Ski's are the best option for ease of use and for going faster and better upwind, and especially for riding up the mountains.
Race director, Denise Stauber, and Dominik Zimmerman at the pre race briefings


The race course and a lone set of ski's prior to the start


Competitors built a snow man to appease the wind gods, and it worked!


Snowball fight!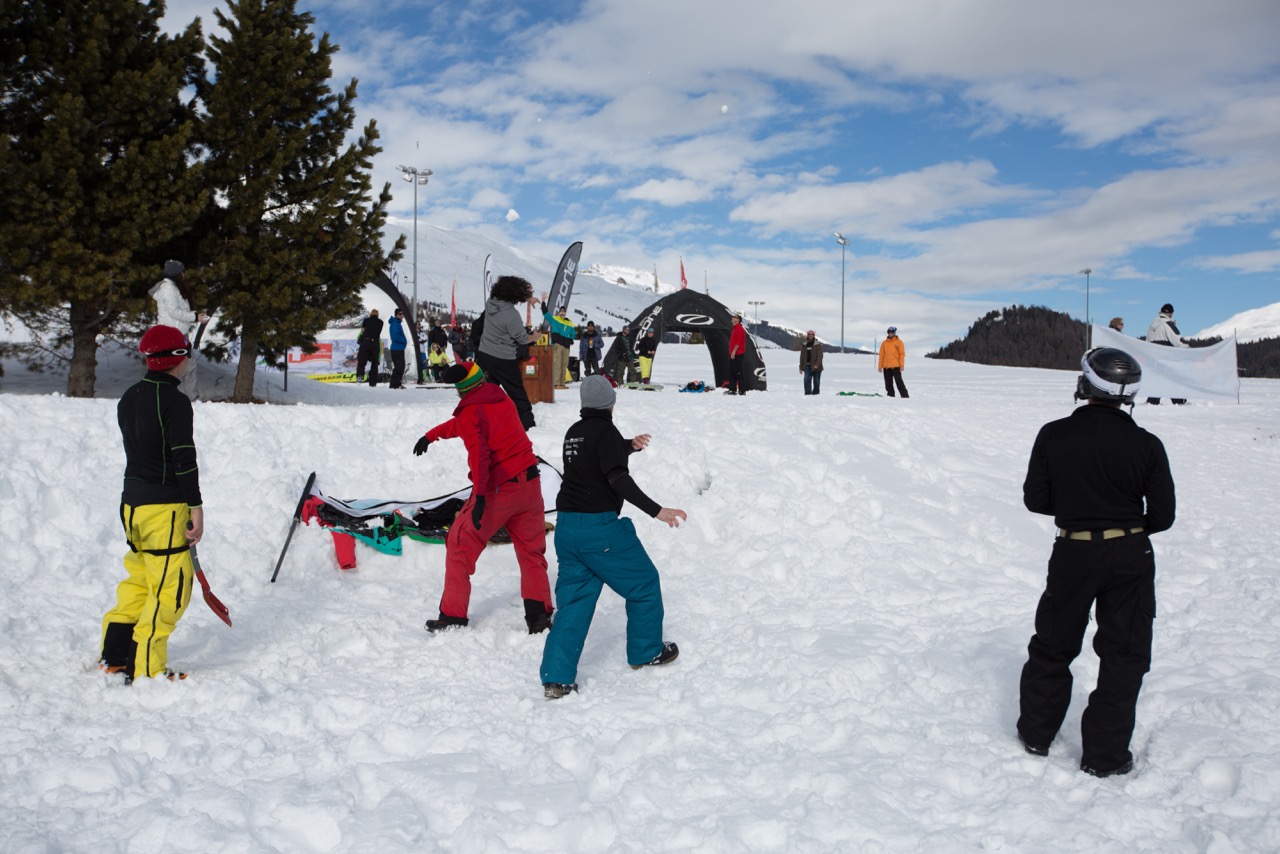 Seconds away from race 1 start, no tangles and a clean start for everyone.


Rounding the first mark to commence the first upwind leg.


The field was well spread out by the second mark, good snow cover but some icy wet patches which worried some competitors because under the snow is a deep lake (Lake Silveplana)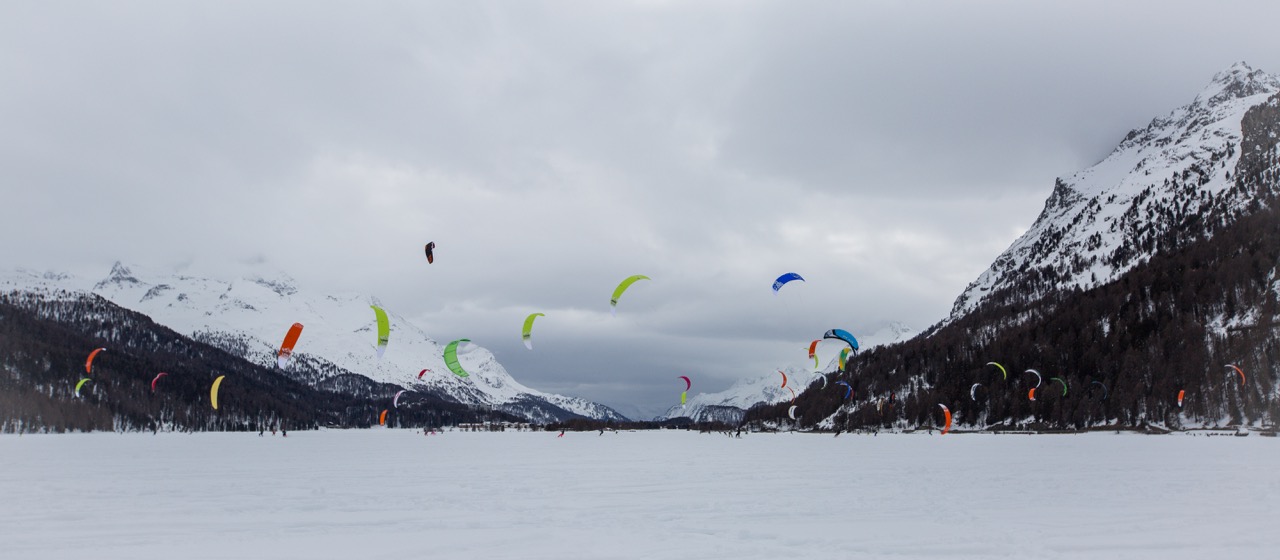 Florian Gruber, race series winner, getting the power down on the second lap.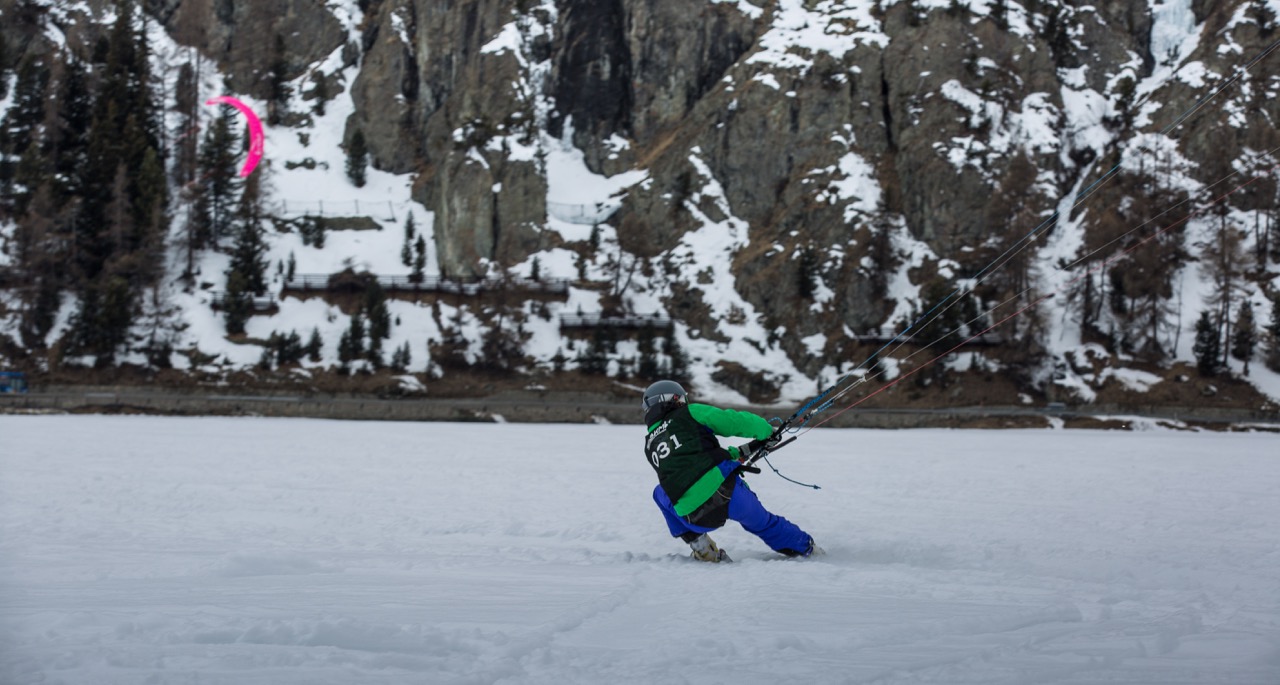 Big tangle at the start of the second race, caused by the snowboarder with the 14M inflato thats crashed bottom left, he was prevented from hogging the pin end on the 3rd race!


Close action rounding the top mark at times!


Contact, the rider on the right is about to go down….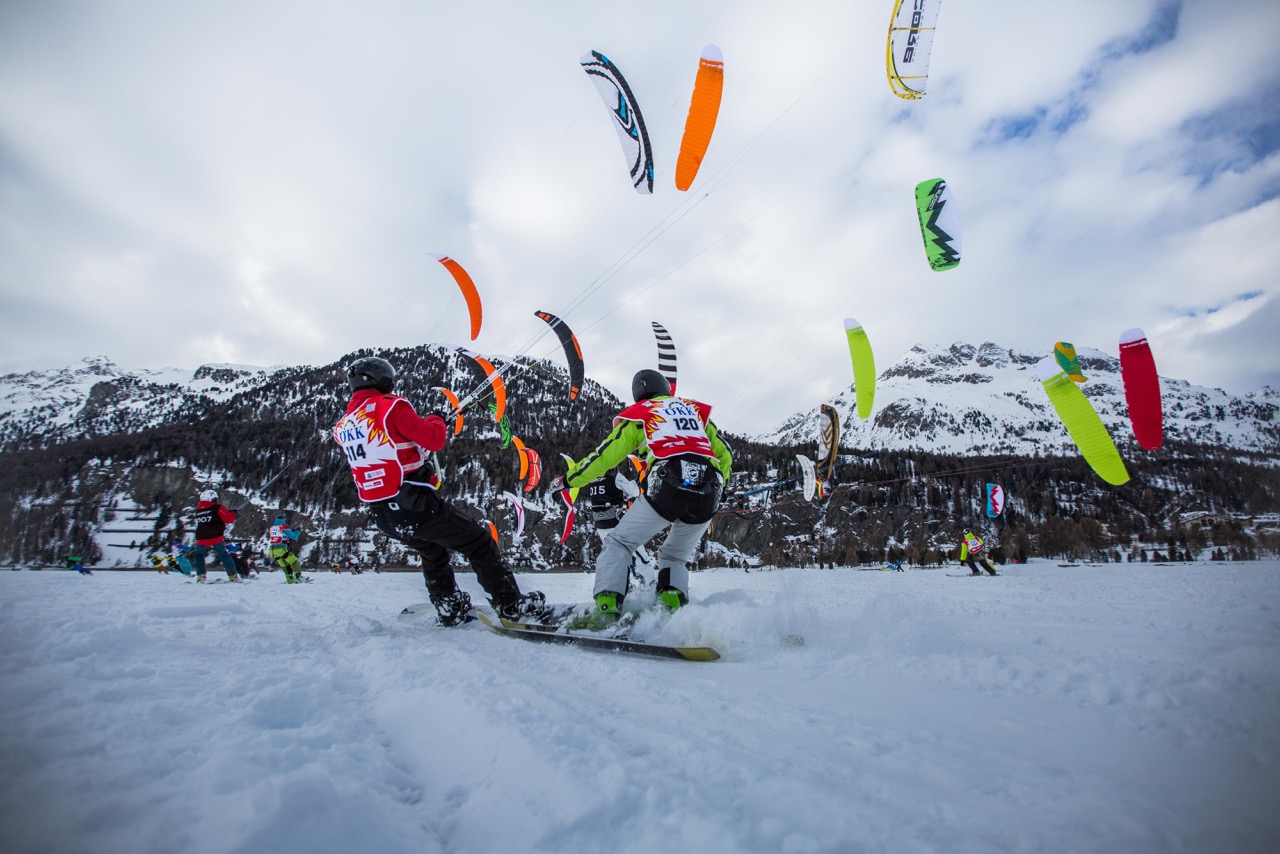 Boof, down he went, but no tangle and he was away again within seconds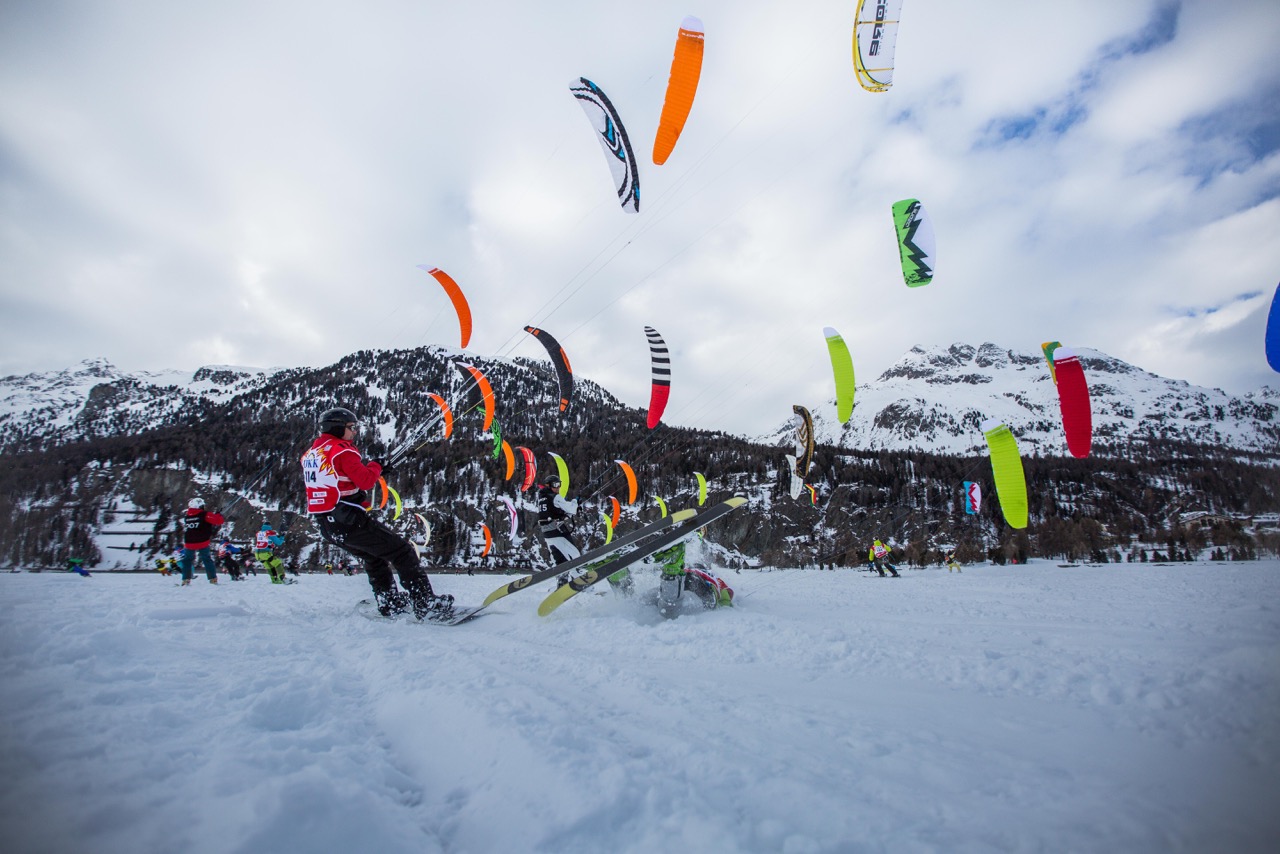 Florian Gruber taking the win! Skis and 18M Ozone Chrono