You only get one shot…
Josh Stephens from Noosa Qld has his sights set on getting to the PKRA trials in March this year…
It's a long way to the top… But he's focused and working his ass off trying to get the dollars together.
He's training hard, and working hard… But we here at FREEDOM would like to put it to everyone out there… Could you chip in to help Josh achieve his dream?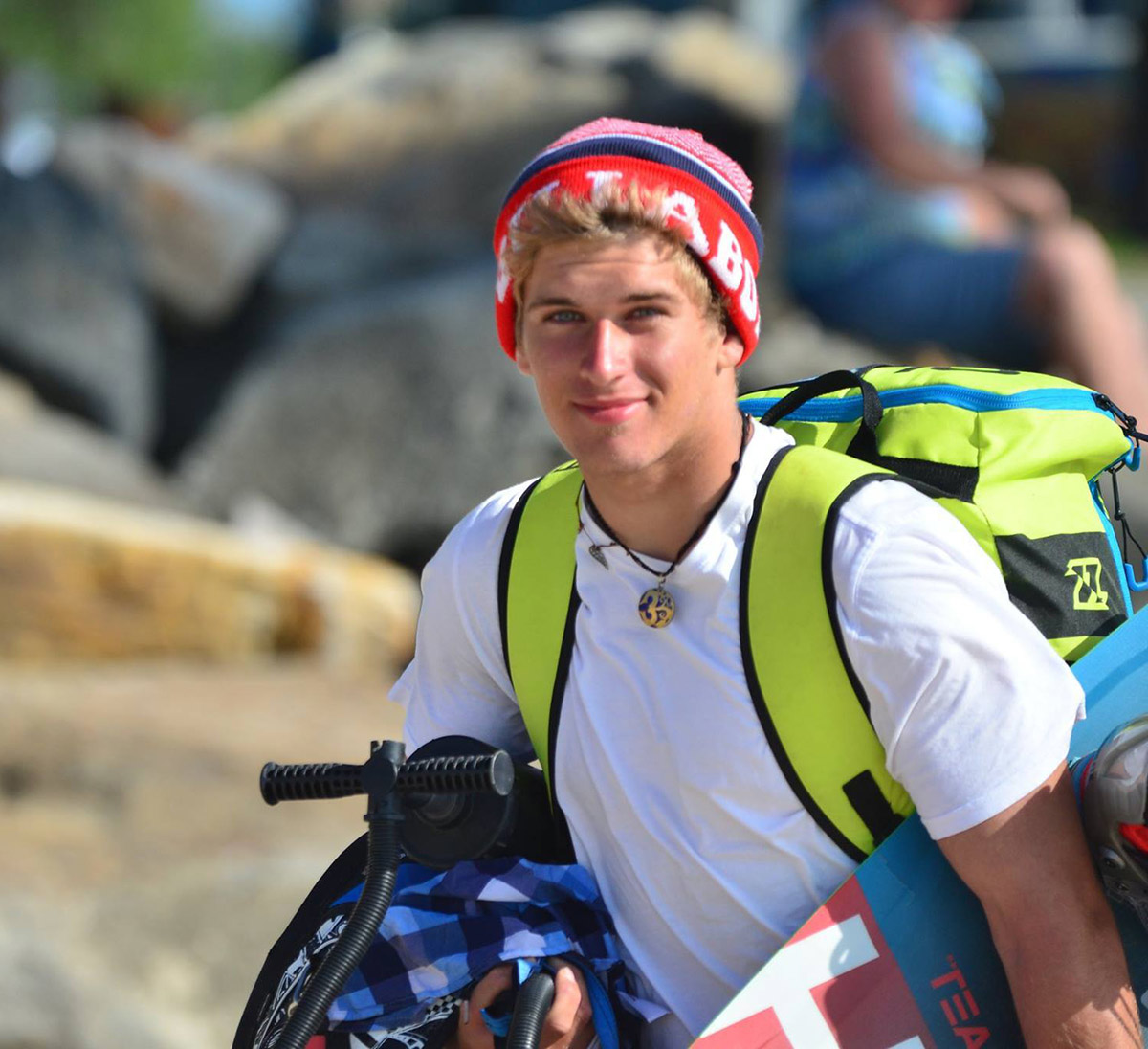 Josh Stephens from Noosa on the Sunshine Coast is looking to realize his Kiteboarding dreams on the world's biggest stage.
We are offering 2 year subscriptions for $100 donations – all proceeds to Josh's trip expenses. Or even if you only have $5 to donate that's still going to add up quickly if all our beautiful readers could help out.
Power to the people… Go Josh… And go Australia!
Click here to help Josh:
http://gogetfunding.com/project/you-only-get-one-shot
At the age of 14, addicted from his first taste of true freedom that Kiteboarding brings, with determination and dedication, Josh Stephens set off on his personal quest to become a Professional kiteboarder! He quickly discovered himself working hard at his local kite shop; every cent supporting his exciting passion. His focused work ethic soon lead Josh to competing in his first Australian National Titles. Coming home ecstatic with his results, he knew his journey had only just started and there was no turning back now! Competing all through 2011 to 2014, Josh continued to prove his skills to the kiteboarders of Australia, and in turn, winning several State Titles. Just recently Josh won the Gold Coast Kite Jam open mens, and currently has a national ranking of 2nd opens mens, 2nd youth and 3rd in juniors.
Josh now has his sights set to compete on an international level at the biggest international kitesurfing event in the world the 'PKRA' this coming March. Once there he will have to fight his way through the trials of scores of the worlds hottest new up and coming groms… but if successful he will then have the golden entry ticket to the the official PKRA world tour.
Check out a recent video of Josh here – he rips!:

A word from 2010 PKRA Aussie World Champ Andy Yates
"Sponsorship is a funny one. The time when you need it most is when it's the hardest. Seeking out potential sponsors when you have no experience is one of constant disappointment and definitely requires a strong mind. You need a break. For me, it was Andy Regan. He had enough faith in me to fly me to South Africa to meet the big dogs and from then on was smooth sailing. Everyone who is aspiring to take kiteboarding to the next level needs that break." Andy Yates.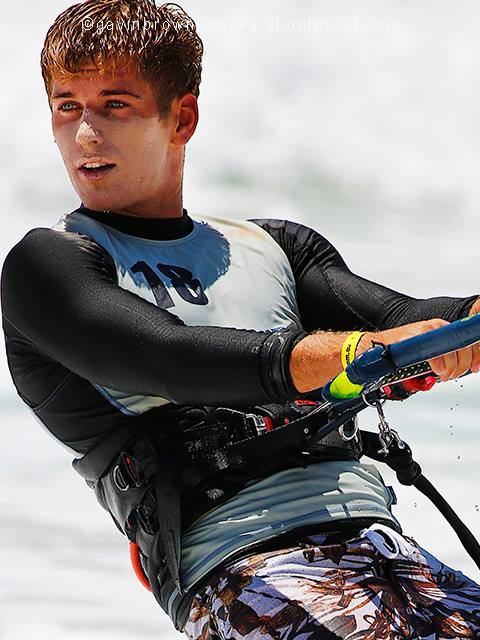 Josh is looking to take his love for competition to the world. Join us in getting behind him and create a chance to celebrate another Aussie World Champ!
From the Editor Freedom Kitesurfing Magazine
"The super early days of kiting when the big brands were throwing money at prospective young pros is long gone! Australian Kiters these days are having a lot more difficulty obtaining financial backing and full sponsored equipment from brands. In a nutshell – wanting to be a professional rider is a lot harder than what it used to be, so these young guys like Josh face an uphill battle to get out there and give it a shot. This guy has the talent… but you need the cash to put yourself in front of the worlds best judges." Ollie J
Josh's Dream
I'm slowly getting closer to having the opportunity to compete against the worlds best… I'm looking down the barrel of my future, my dream of becoming a world champion is still miles away but so much closer than when I first started!
After seeing the cost of the flights to Dahkla, Morocco where the competition is held i realised for this epic plan to work I have to sacrifice sleep, partying and my normal life… So I've started working 18 hour shifts to try and get the money together.
In between working and practicing my kiting, I've been emailing potential sponsors looking for some kind of support. Rejection appears to be not uncommon! Out of 56 emails only 3 so far have replied so it's proving to be a real challenge. But I'm ready to take this challenge on. GAME ON! They say "you only get one shot"… I'm going for it!
Your support on helping me achieve this life long goal of mine would be so much appreciated! Please feel free to get in touch with me on youngmate99@gmail.com If you have any feedback, offers, idea's or wish to donate to help me achieve my goal of being able to make it to the PKRA Tour this March and represent Australia in this incredible sport!
I would like to offer advanced personal one on one coaching valued at over $1000 dollars to the highest donor as a thank you for their help!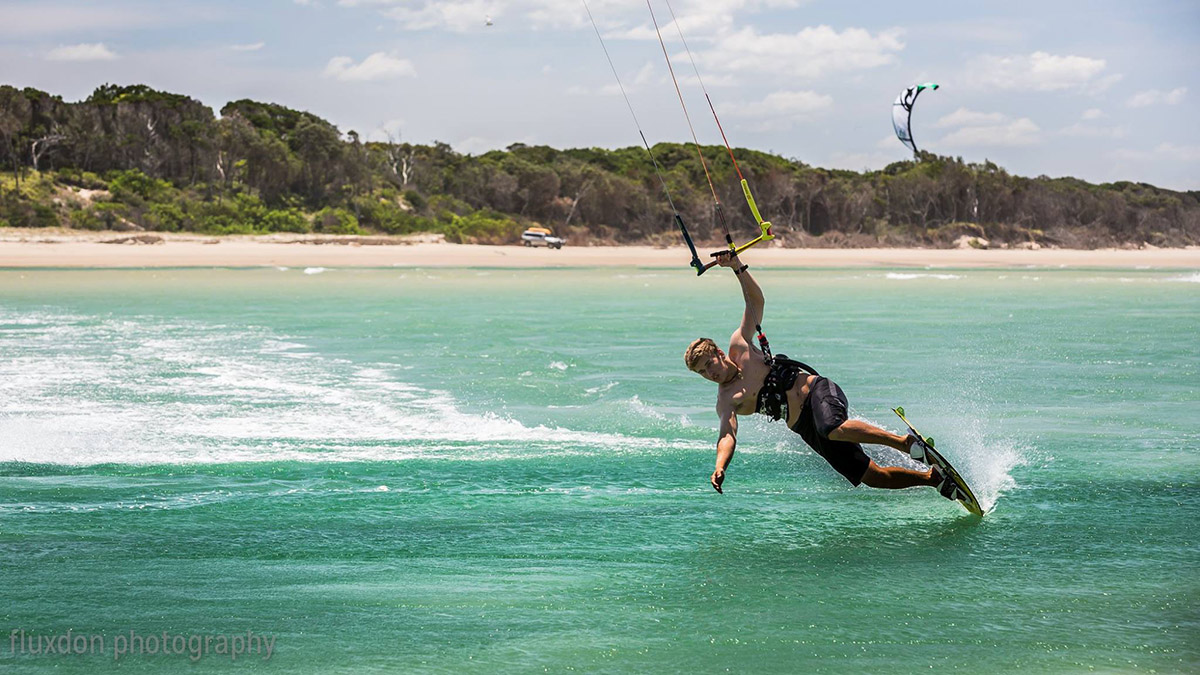 From training on the Sunshine Coast to taking it to the world. Every $ counts!
"Thank you so much to those that have helped me so far especially North Kiteboarding Australia, ION Australia, Adventure Sports and Voice Clothing. Now will you help me take it to the next level?"
Lets Help Josh!
The biggest hurdle he faces right now in getting there is financial support…
Lets help him achieve his dream!
Break down of costs required for Joshs trip to the PKRA Trials
Return Flights:
$1830 Brisbane – Casablanca
$280 Casablanca – Dahkla
Accommodation (very expensive there!)
Budget Style (a tent!) $60 a night! thats $440 rent a week plus food.

Everyone at Freedom is looking forward to following Josh as he follows his PKRA world tour dream!