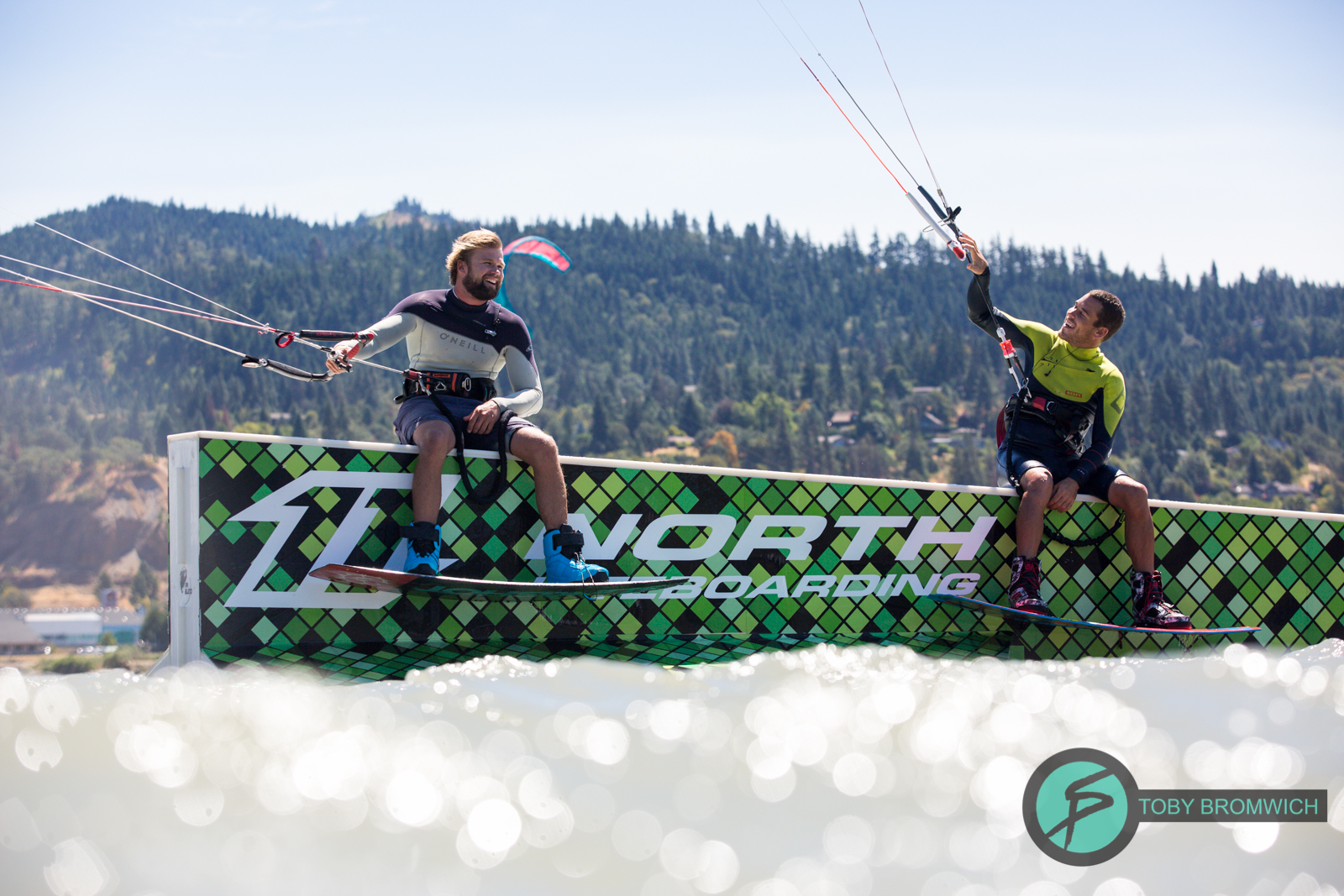 For the second official day of the Hood River Slider Jam, it was a classic Gorge morning bringing sunshine and 6-8m winds. Competitors took to the water for the 'Tech Section' of the event where they would each take 3 attempts on 4 park features (North Kiteboarding Rail, North Cheesewedge, Slingshot left foot kicker and right foot kicker) to place their top score for each obstacle.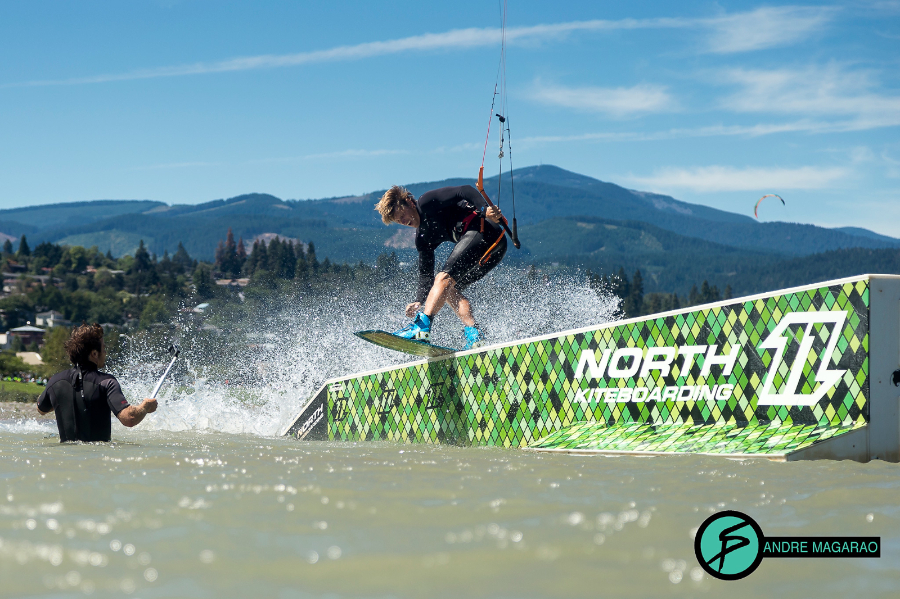 During the first section of competition, riders will be rewarded for their most technical and stylish maneuvers. With only the best trick from each obstacle posting a score and no penalty for possible crashes, the most difficult and risky hits were thrown down. We saw standout slider hits from known park regulars like Craig Cunnigham, Sam Light and Brandon Scheid showing us their smooth style as well as committed tricks.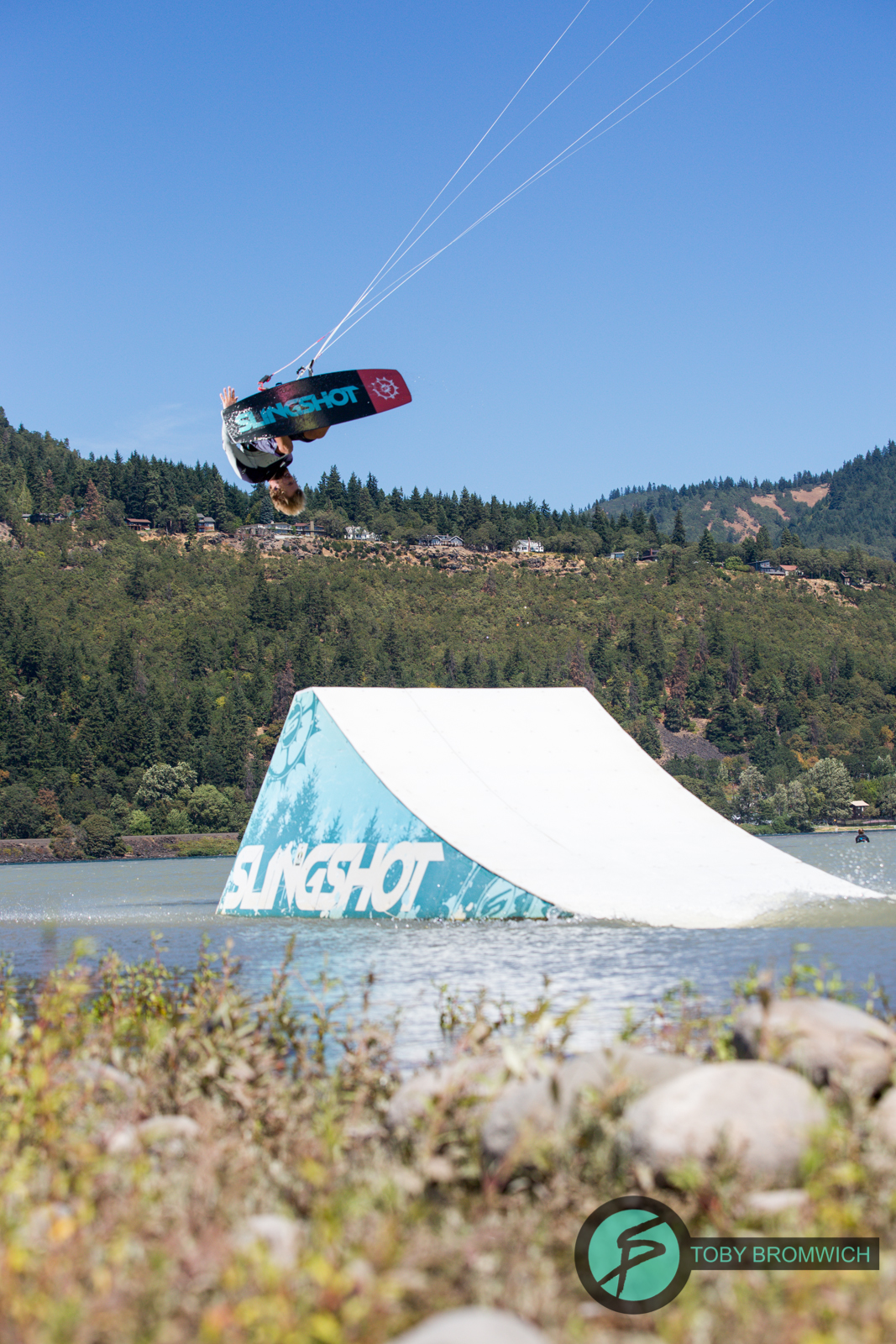 The kicker portion of the day's events saw insane riding with impressive tricks landed flawlessly like Dum Dums, Toe Back 7, Pete Rose and Mobe 5 to name a few. Kicker legend in the making Sam Light was on fire landing a Moby Dick 5, late melon heal back 5 and Toe Back 7.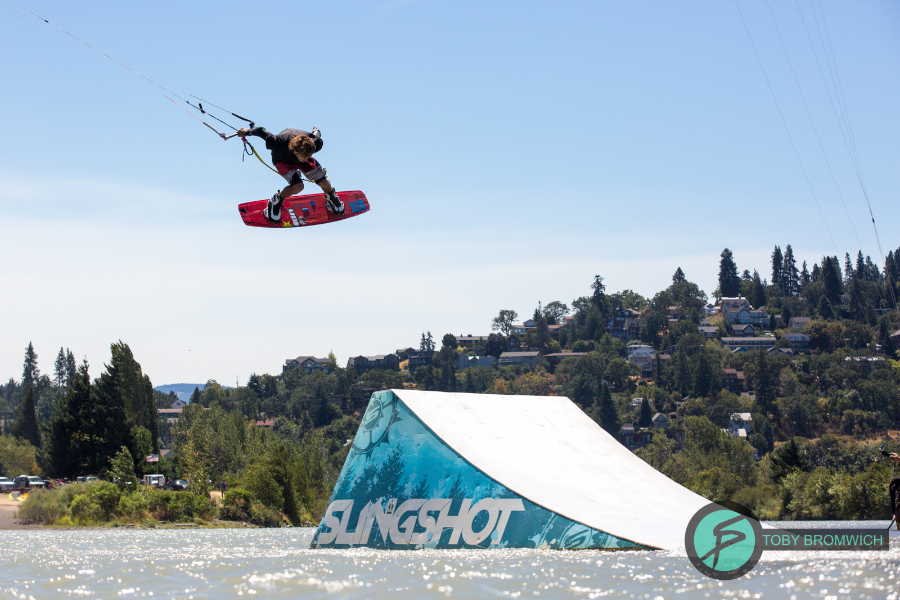 Another stand out from the day was newcomer to the scene and wild card winner, Aymeric Martin stomping a massive Moby Dick first kicker hit of the day. Holding it down for the ladies were Lindsay McClure and Colleen Carroll with technical slider hits as well as grabbed inverts and flat passes.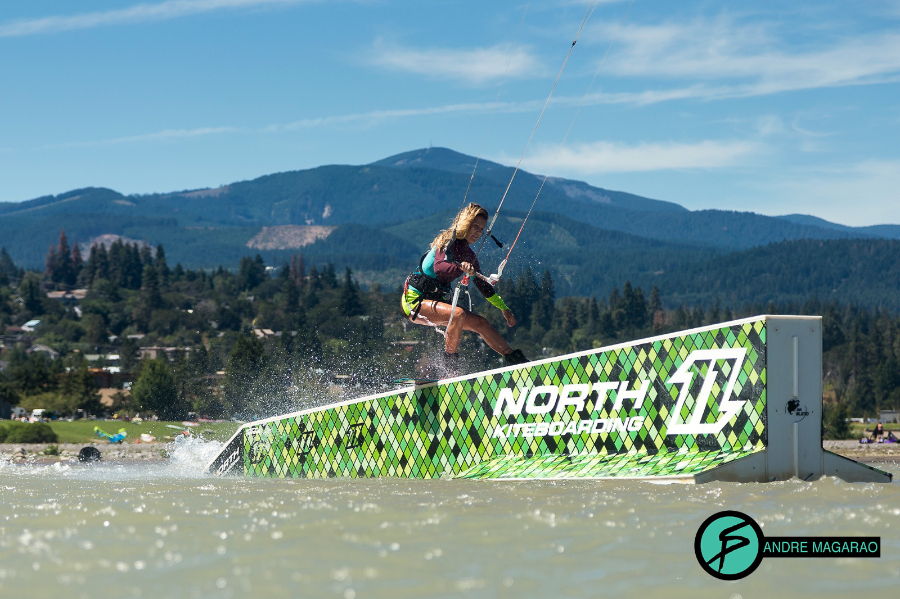 With the first stage of the event completed, riders prepared the park for the upcoming 'Line Section' where 3 features will be scored in one cohesive run or 'Line'. With still much of the action yet to come, make sure to check back regularly for updates, videos and images.