Patagonia make some seriously high quality water apparel. We asked brand ambassador and wave shredder Reo Stevens to run us through some of his favourite items…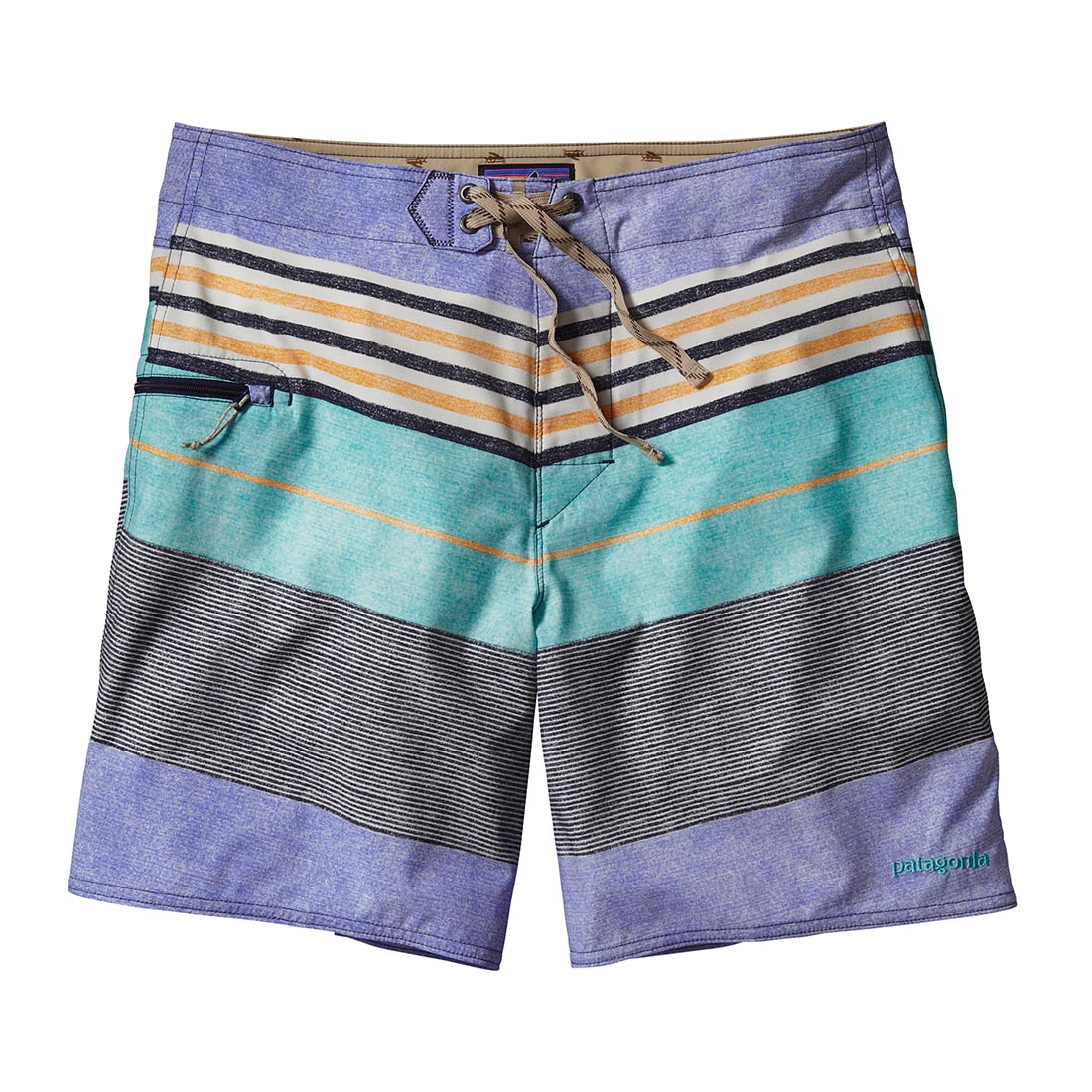 Stretch Planing Board Shorts
REO: I have three sets of these I wear all the freaking time. The pockets are huge – they fit your keys, wallet and cell phone! They are made from a really light material, it barely feels like you're wearing anything. Those ones are super sick; a must have for sure.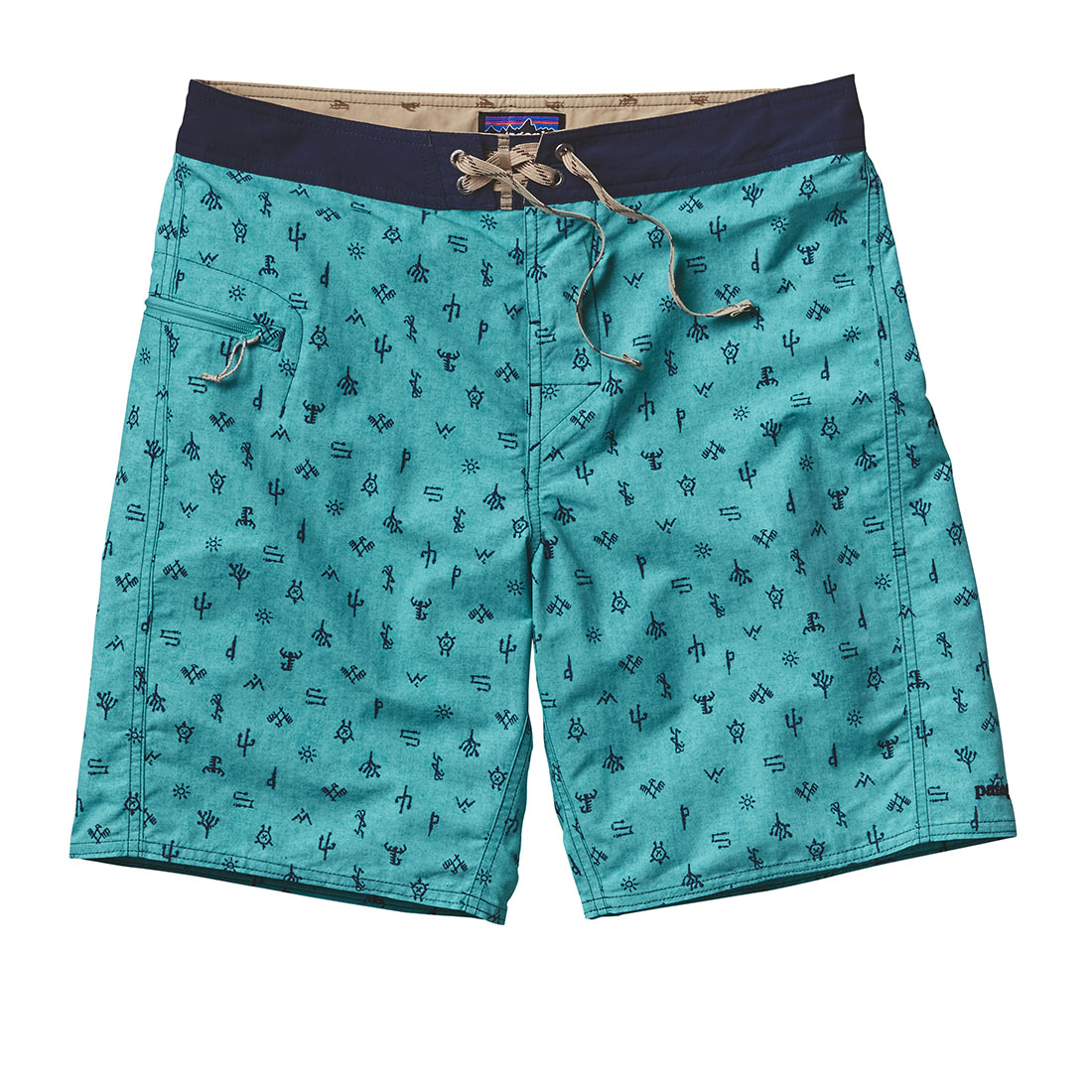 Classic Wavefarers 21-inch
REO: These ones are your longer ones, they're a more robust material and they're a little stiff and tight when you first get them. I always compare them to a good pair of jeans, the more you wear them and the more you abuse them, the more comfortable they get. The 21-inch is just below the knee, and the 20-inch is on the knee. They have even shorter ones. I know how the Aussies like their freaking short shorts, too!
FKM: (laughs) Is it like that in Hawaii as well?
REO: I actually got a pair of the 19-inch Wavefarers. I don't wear them around because they're above the knee, but fuck man, I surf in them all the time. I love them for surfing. No rash and they never catch on your knees.
FKM: Is everyone in Hawaii surfing in short shorts?
REO: No they're pretty mid. But you do see a lot of the older guys wearing the short ones. I'm starting to see some guys wearing the short ones now as they never hook on your knees.
Stretch Wavefarer
REO: The material is super stretchy, but they're a bit of a helmet display.
FKM: A bit of a what?
REO: You know what I mean by that?
FKM: No.
REO: You kind of display your 'helmet' a little bit.
FKM: Oh! (laughs)
REO: But they're just super stretchy and comfortable!
Staying Warm
FKM: If I were to get a wetsuit, what's good?
REO: Get any of the Yulex ones, front zip. So where you're at is not that cold, huh?
FKM: Not at the moment.
REO: Well, put it this way, the R1s are 18-20º, R2s are 12-18º, R3s are 8-12º.
So I'd go R1, and get the Yulex man, it's pretty cool. Front zip.
FKM: Front zip?
REO: Front zips are the shit, dude. They're harder to get into but they're so nice. You don't get that zipper flapping around in your face, the zipper's not digging in from the harness. The first few times I put them on they were a little bit hard to get in and out of, but they work out a little bit. It's neoprene-free 80% natural rubber, 15% synthetic rubber. If you go to the US site, there are all the videos for them.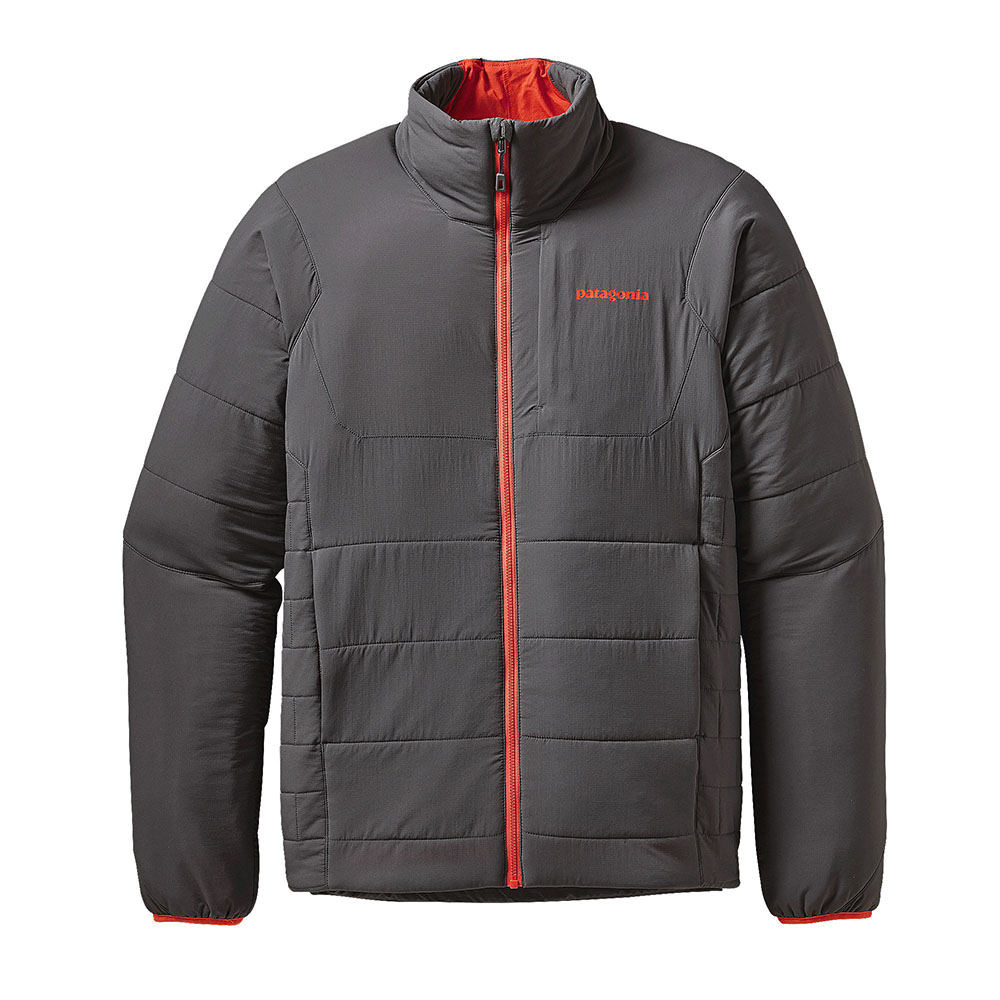 Nano Air Jacket
REO: That's the jacket to get. They sell like crazy. Nano Air is my go-to jacket. It's what I wear on the plane and at the movie theatre. I wear it as a mid-layer snowboarding. I've had the Nano Puffs and the Nano Down jackets, but I don't touch them anymore. I just live in my Nano Air, it's great. It's like a Nano Puff, but it's a breathable synthetic, and comes with a "H2NO" coating making it slightly waterproof.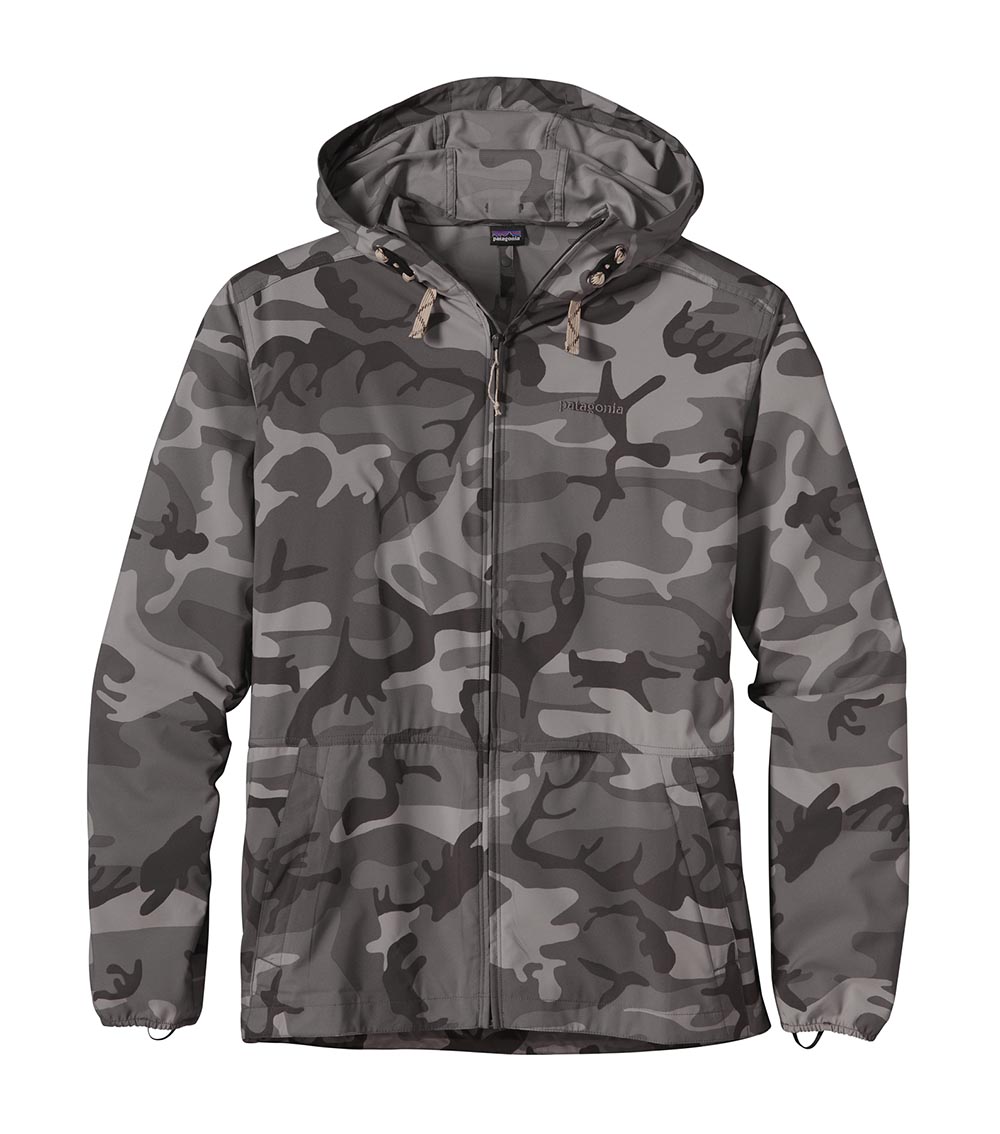 Stretch Planing Terre
REO: You spend much time filming on boats or anything?
FKM: Yeah.
REO: It's the same material as the Stretch Planing Board Shorts. It's a jacket, it's made so you can wear it over your harness, and there's a hole for your harness as well.
FKM: Oh, cool.
REO: It's a 50 UPF sun protection. It's light and made out of the same board short material as the Stretch Planing Board Shorts so if you're on a boat, you can fully get doused by a wave and it dries off pretty quick.
FKM: And that's got a harness hook hole in it?
REO: Yeah, it's made to kite in. Brandon Scheid kites in this thing all the time. I like it for long downwinders. I wouldn't go wave kiting in it because if you find yourself swimming in waves it's a bit baggy and not that great to swim in. But it is great for hitting the rails and cruising around. It also provides a bit of warmth, however it's made more for sun protection. The wake-style guys like them because instead of wearing a t-shirt, you can wear a baggy hoodie, almost.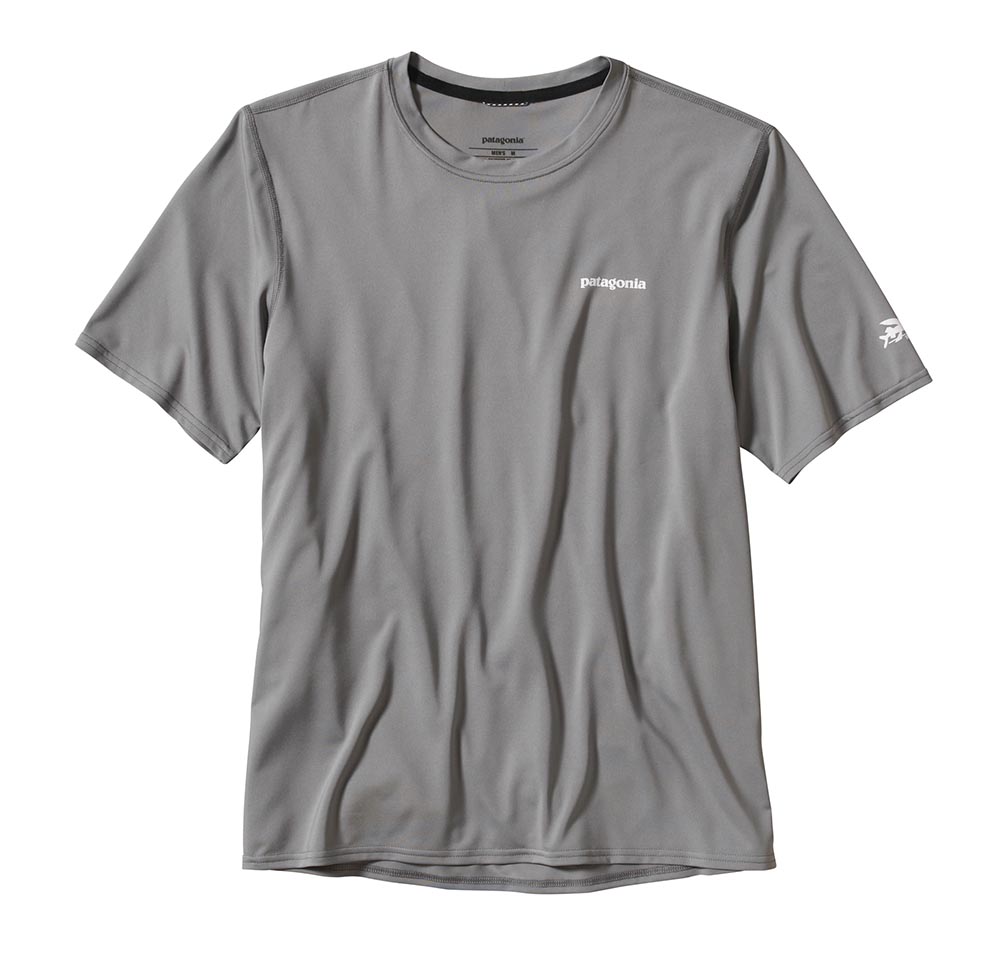 RO Sun Tee
REO: It's made from 85% recycled polyester/15% spandex. Normally, I wear a large t-shirt, but I got this in a medium and was stoked I did. When it gets wet, it bags out. You might feel a bit weird when you put it on and walk to the ocean as it's tight, but when you jump in and surf in it, it's perfectly sized. Plus, it's just got that super high 50 UPF sun protection. I sometimes get a rash from normal t-shirts, but I never get a rash from this thing.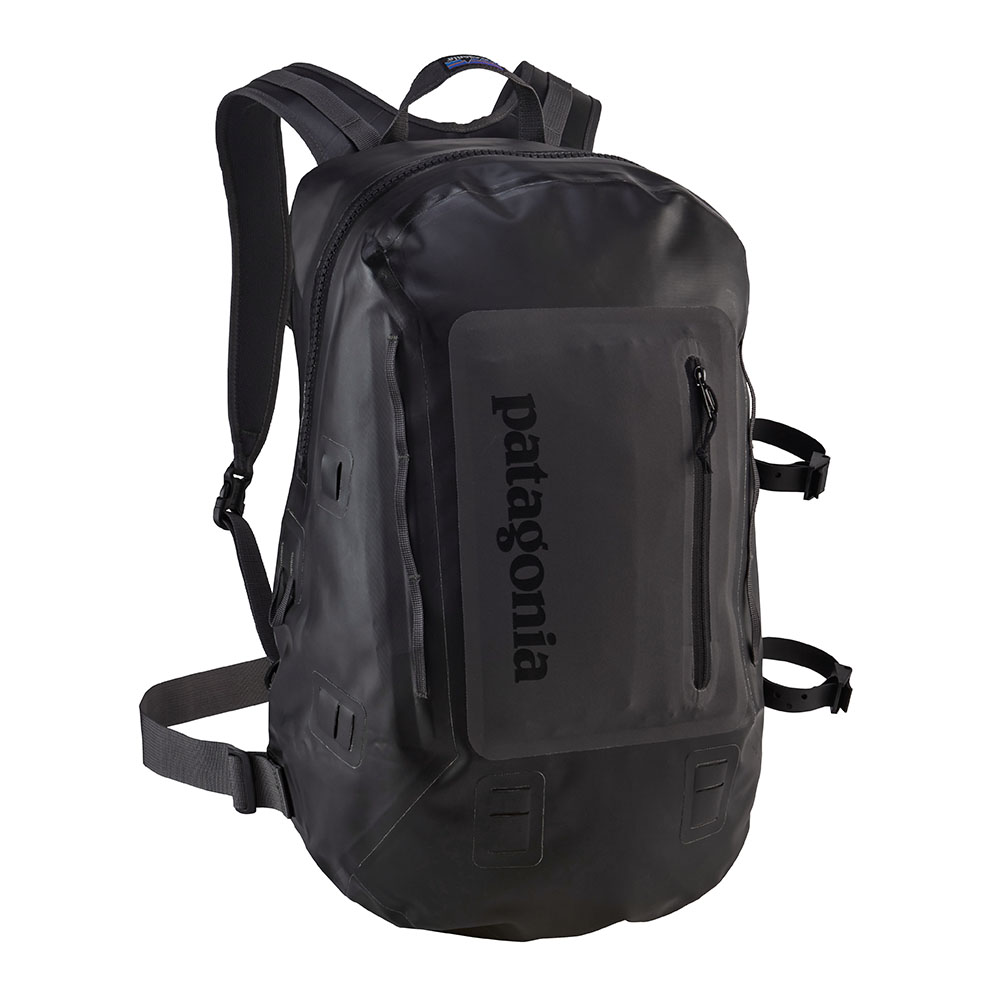 The Stormfront Pack.
REO: It's a $400 backpack – it's crazy waterproof and well made. The reason they're so expensive is that zipper is like $120 at cost. It's the same zipper that's on drysuits. It's like a soft pelican case. I wouldn't trust it as much as a pelican case, but it's pretty good.
FKM: I guess they're well made?
REO: Patagonia guarantee the stuff to last! I have a friend who just went in to her local Patagonia store, her zipper broke on her 17-year-old rain jacket, and they were like, "We don't make this zipper anymore and we can't replace it with a new one", so they gave her full retail credit. They had to look it up in the old catalogue from, like, 2002 and find out how much it was, and they gave her full credit to buy a new one. So, I mean, this stuff can be a bit pricey but it's quality products with a company that backs those products 100%!
Patagonia also make great gear for the girls. This is the Nanogrip® Top and Bottoms:
Staying put through every duckdive and drop-in, our Nanogrip are pinnacle-performance surf bikinis, featuring adjustable side ties and Nanofront® lining for outstanding slip resistance.