There have been some exciting transitions in the world of kiting brands in the last few years, from pro riders with their own startups and recently large brands segmenting, fragmenting, and turning into new and exciting startups fueled by the professionals and engineers driving them.
Introducing the latest … DUOTONE…. read on…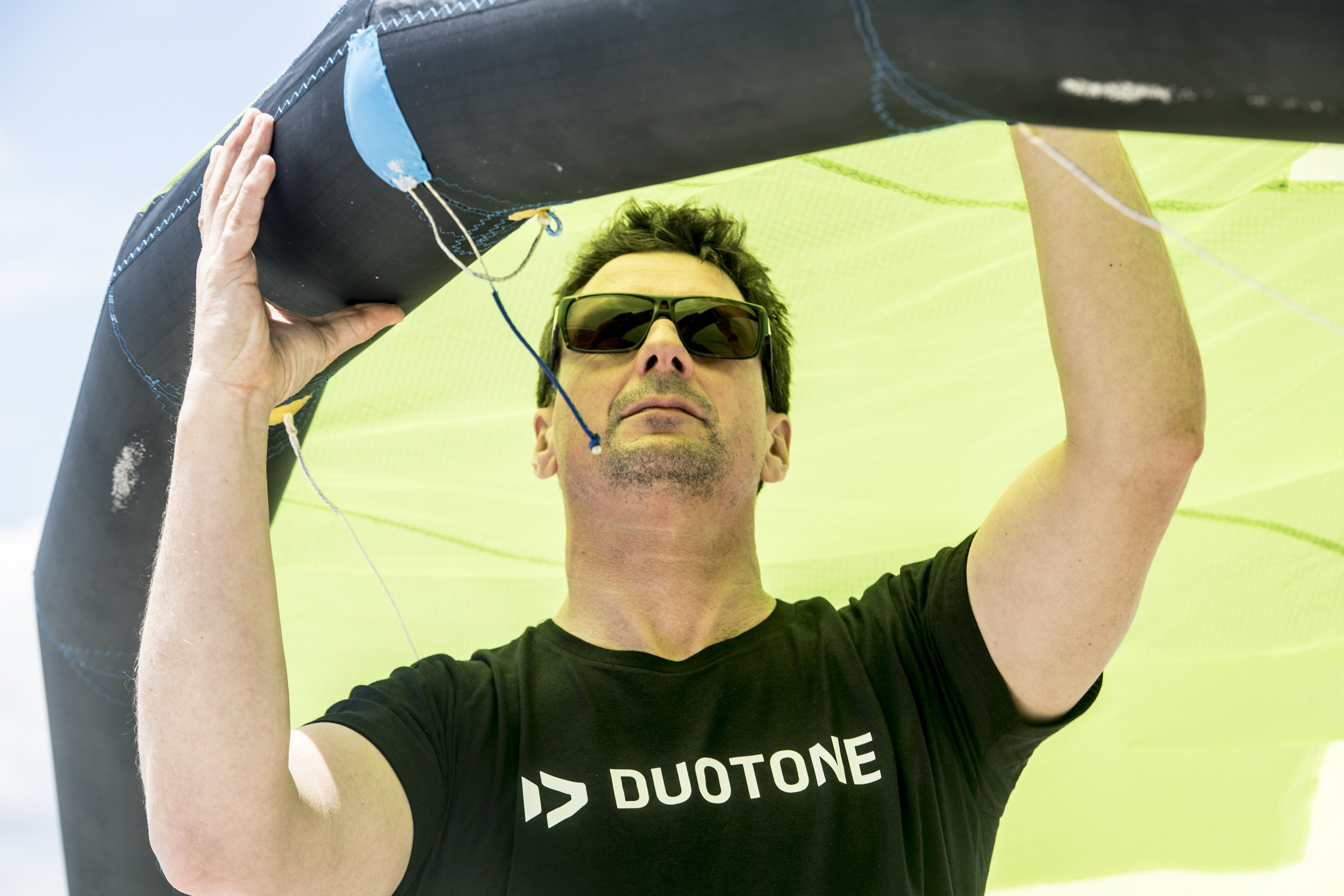 Interview with Till Eberle, Managing Director of Boards & More GmbH
It's true: Boards & More is bidding farewell to North Kiteboarding and will be launching its own brand – Duotone – in the summer.
Till, many rumours have been swirling around over the last few weeks and months.
Is it true that Boards & More is bringing a new brand to the kite market?
Yes, that's true. We'll be launching the new brand Duotone on 1st of August 2018.
What does the new Duotone brand stand for?
Duotone represents authenticity – being true – both in kiteboarding and in windsurfing. We will continue to offer high-quality products for all disciplines and will push forward as leaders in technology for the sports that we love.
Will there be Duotone products for kiteboarding, windsurfing, surfing, or even wakeboarding?
That is possible. However, our current focus is on kiteboarding and windsurfing. In specific terms, we're likely to explore the foil sector. The major trend of foil surfing, i.e. in groundswell wave foils, is very exciting.
What has happened now for you to give up North Kiteboarding after 18 years?
Boards & More and North Sails Group America, which is owned by Oakley Capital, have somewhat differing views about the future of the brand. This is what motivated us at Boards & More to come up with our own brand.  We have some exciting ideas for the future and are ready to take full control over bringing them about.
Is the Boards & More Group getting a new owner?
No, at least not at the moment. But  few years from now this could certainly happen.
Will North Kiteboarding still be around?
That I cannot say. We, as Boards & More, will no longer be running the North Kiteboarding brand after a transition period ends.
So, you'll be giving up North Kiteboarding. What does this mean for customers? If, for example, a customer bought a new North Kiteboarding kite in the spring?
That is all taken care off. We, that is Boards & More, work with the dealer where the customer bought his kite and will continue our cooperation with the dealer. We absolutely guarantee any warranty claims in legal periods. Even better yet, if the customer has signed up for our warranty extension program, they will receive an extra 6 months on top of the original warranty period. Additionally, we will also  continue to be accommodating beyond that. As Boards & More we have a reputation for being reliable and we will continue to honour the service and warranty for any of the products we sell.
And of course, as Boards & More, we also want to get our new Duotone brand up and running. We'll do everything in our power to make our existing customers happy.