From Issue 5 – you can buy it here!

Location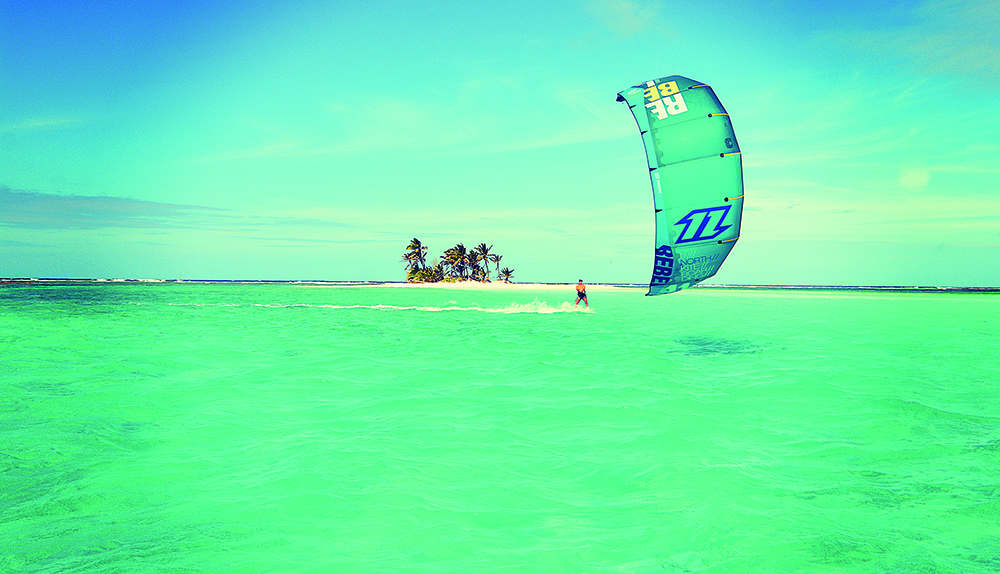 Do you know where the Cocos Keeling Islands are? Most would assume the Pacific or Torres Strait, but Cocos and Christmas Islands are in the Indian Ocean closer to Sri Lanka and Indonesia than to Oz. Google it – it will blow your mind!
The Cocos Keeling Islands is an atoll formed from the top of a small volcano, which now has 26 islands forming a horseshoes shape around a central lagoon, which is so tropical, warm and windy it is a world class kiting and diving location. The Islands sit in the world's trade wind route and have consistent winds 24/7 during the southern hemisphere winter months. The main wind is south to south east and an average 15-20 knots all day, every day.
Conditions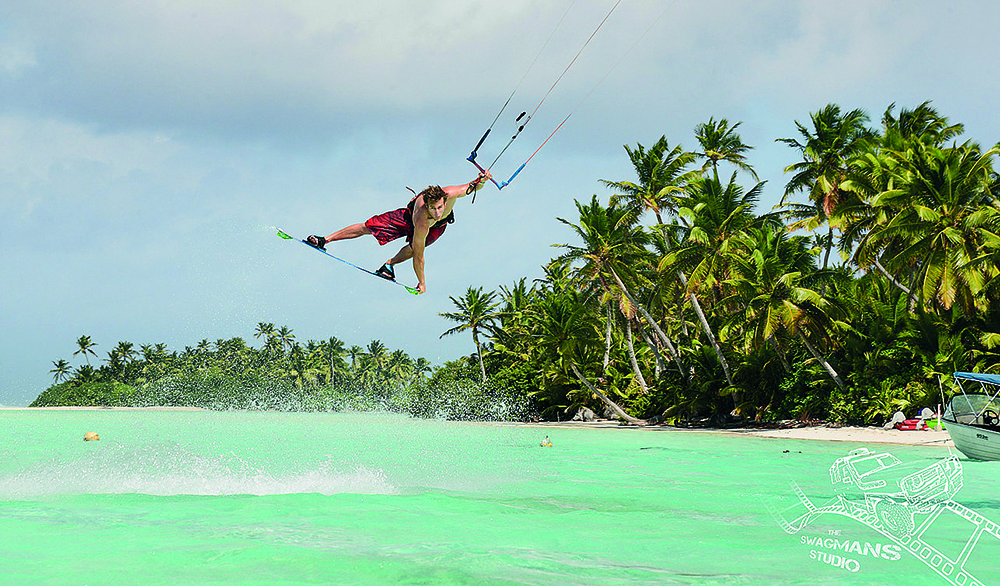 West Island is where the airport and settlement is. This island has many amazing kite spots with cross-on winds and sandy beaches.
The lagoon is affected by tides, but with more than 15km of bays and stretches there is always somewhere to kite.
Most of the kiting is flatwater free riding for intermediate to advanced kiters. There are some pretty epic downwinders to butter-smooth water behind shrubs and small sandbars or around tiny palm-fringed islands off on the reef.
The best adventure you'll have on the Cocos is the lagoon crossing. Zephyr arranges boat support, lunch and guides to take you on a tour 15km across the sensational coral blue holes, over manta rays and turtles and around dolphins to kite by Home and Prison Islands to land on Direction Island (hands down the most beautiful beach in the world). Kite Beach is such an easy place for beginners to learn and practice. With IKO instructors, all the best North Kites and nothing hard to crash into, the lagoon offers a very safe and easy place to learn.
As a beginner on a Zephyr kite package there is unlimited lessons and supervised practise every day with downwinders and kite adventures to speed up progression.
Other activities
In the unlikely event of no wind, or when you need a kite-free day, there is plenty to do on the Cocos. A must do is take the afternoon ferry to Home Island for a traditional Cocos-Malay meal and play scroungers golf on a Thursday with the locals.
The kite beach is a great wading place for kids and the Zephyr Kite Shack has sun lounges, shade tents, music and drinks.
You can always downwind SUP to the Turtle Playground where hundreds of giant trevally, reef sharks and green turtles eat the seagrass.
There is a small (un-kiteable) surf break on West Island that is great for intermediate to advanced surfers. The diving is also epic, along with the fishing.
Travel info
Virgin Australia flies to Cocos and Christmas Islands twice a week. The planes are often full and they have strict baggage allowances.
It is best to just bring a small carry-on bag with clothes and all your kite gear in one checked bag.
As the islands are a tax-free territory it's a great time to buy some new gear. Do it 30 days before you travel to get the GST refunded at the international terminal on departure. Now you have the excuse for new gear … that's right, a holiday AND new gear!
Check the Tourist Refund Scheme website for details.
Being so far from the Australian mainland, the Cocos is not an easy or cheap place to get to, so prices can be high and you must always book accommodation before you arrive. You can buy groceries, but the options are limited.
Luckily, Zephyr provides healthy and delicious snacks and treats for all their kiters. There are also several restaurants and cafes on the island.
Ensure you have travel insurance and good kite gear.
If you break anything it's a long way back to Perth!
Best Time to Visit
The trade winds run daily from July to October. Zephyr Kite tours run all-inclusive beginner to advanced holiday packages from July to October and one-on-one lessons the rest of the time on request and on location.
Tour Details
> July 16 & 26
> August 9 & 23
> September 6
There are only 10 spots for each tour. Be quick, they sell out fast.
Zephyr Kite Tours offer all-inclusive 7- and 11-night Cocos packages with lessons, coaching and kite adventures plus accommodation, beach transfers and most meals. You don't have to worry about a thing so you can just kite, kite, kite!
Our school has experienced IKO instructors and kite guides for all levels. We have all the newest North kites and boards to learn on, hire and demo. Daily beach transfers, truck and support boat for lessons, downwinders and lagoon crossings are included.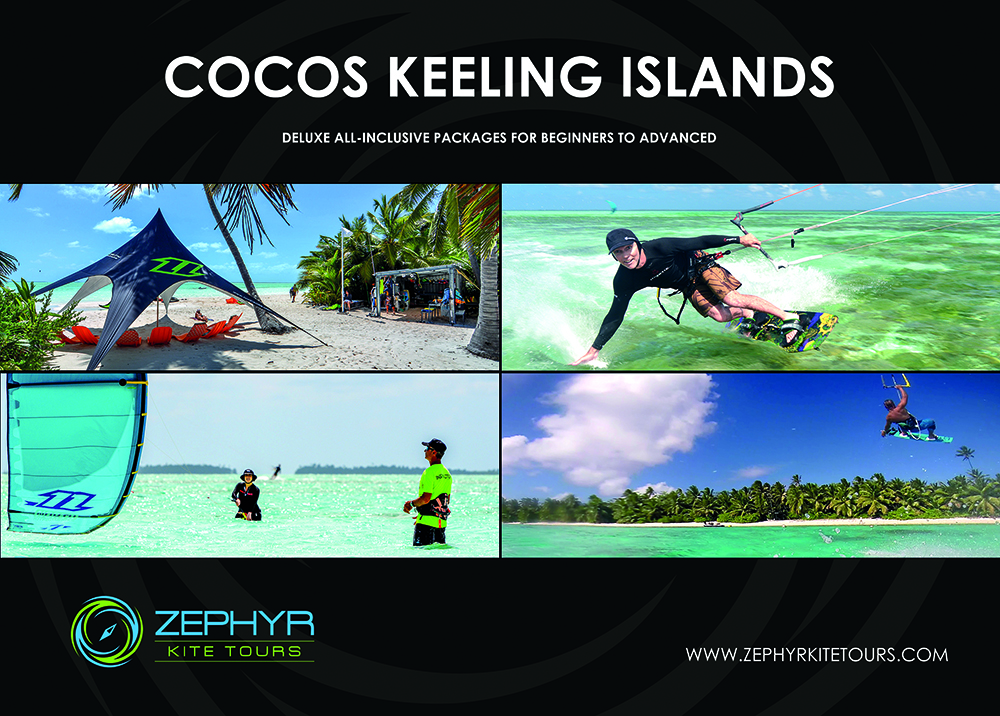 For more information, Please visit: zephyrkitetours.com