If you have your copy of FREEDOM issue 2 already, grab the 3d glasses it came with and feast your eyes on some more magical & insane moments from Nick Jacobson and photo wiz Lars Terkelsen.
For the full feature grab issue 2 at a newsagent near you or subscribe online! International subscriptions coming very very soon!
To view the pics in high res right click on the photo and select 'open in new tab'

Everyone, meet my new wife. You can call her FX. First time I laid eyes on this beauty, I knew there was something unique about her. The way she looks at me, the way I ride her, and not to forget the way she is always the same powerful thing!
The first couple of days I had to get used to the altitude that I got from the FX kite, so the landings were a bit unknown. Here is a perfect example.
Luckily Lars was in the neighborhood. Even more amazing that my Ace board survived in one piece!
Jumping over, into and down from stuff is my speciality. The feeling of clearing a huge dodgy stone pier, with the most sketchy take off, is such a rush. The risk of going for something that can easily go really wrong, just can't be put into words. First time I jumped it was a close call, and I thought I could do it better. I ended up jumping over like 10 times or so. Each jump was different. I would either be really close to the rocks, or I wouldn't clear the whole thing.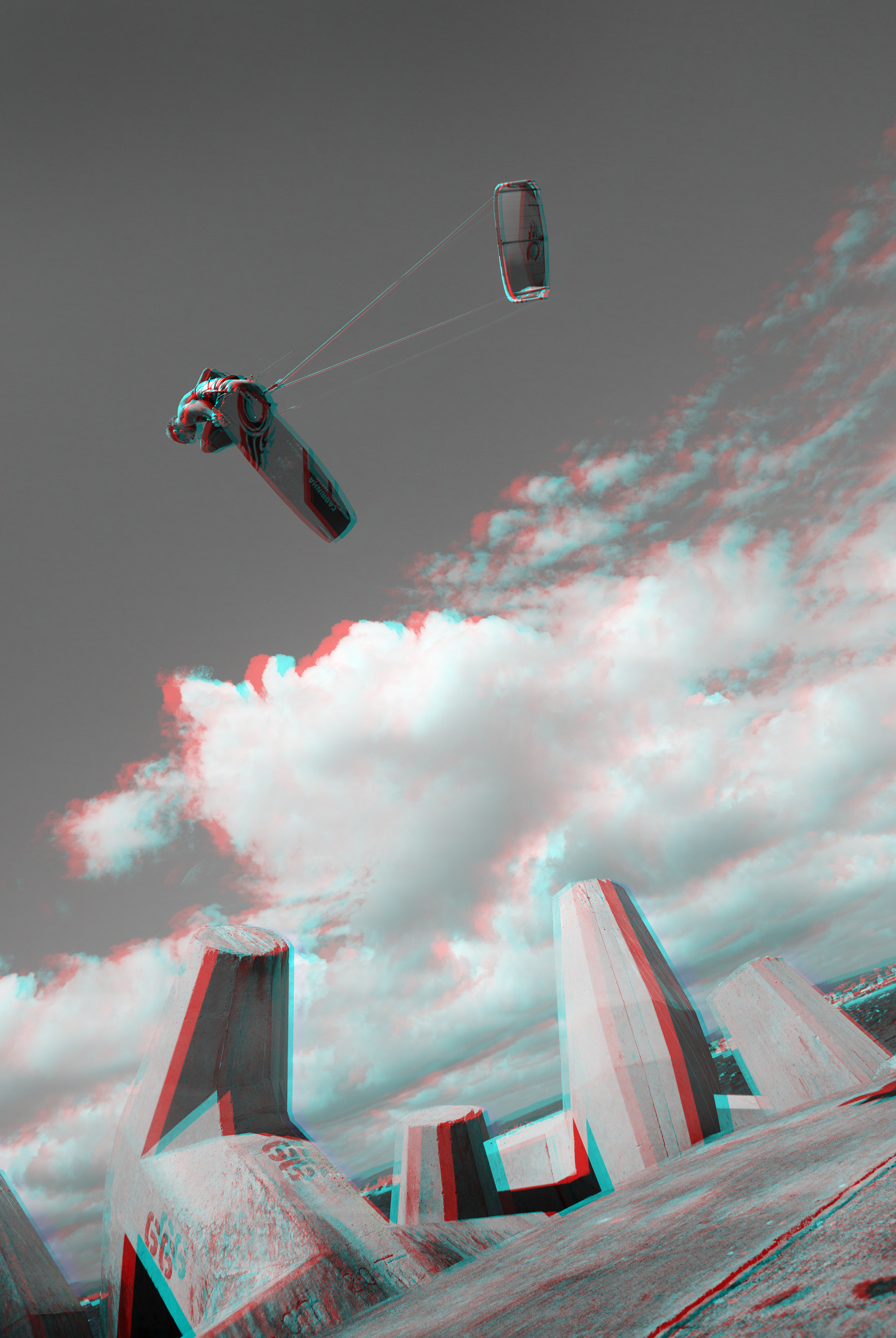 Sunset sessions are the absolute best! Especially when they are shared with good mates. A downwinder with not too much wind and a perfect, beautiful sunset with the big vessels awaiting to deliver theirs goods in Cape Town harbour.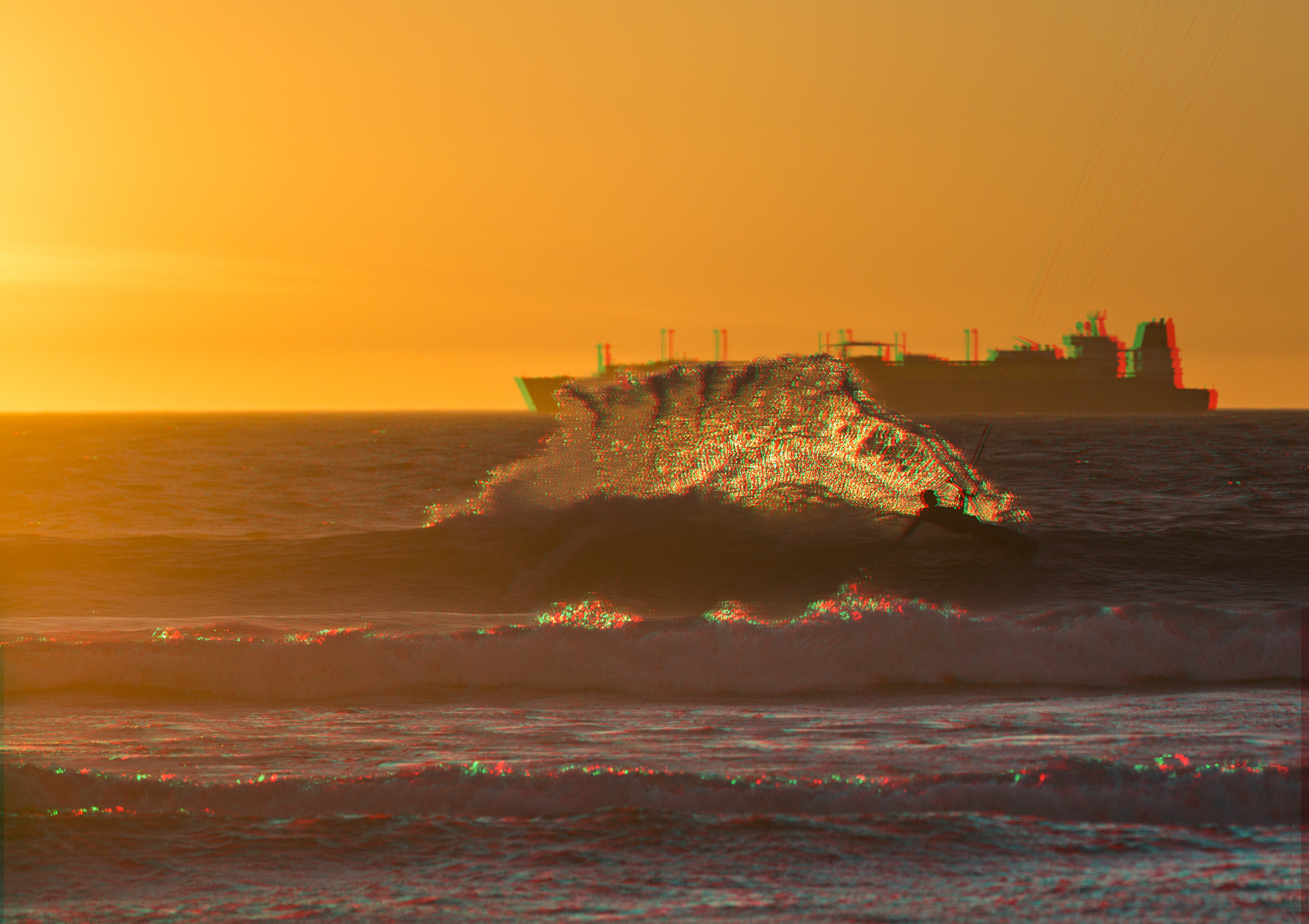 We were sitting at the local breakfast cafe, Carlucci´s one morning. My phone rang, so I went outside to answer, which took ages. When I came back, Lars and Anders had made a drawing of a guy who was flying through the air, with different stuff happening in the shot. The drawing was really bad, but the idea was good. So we went home and Lars rigged up his gear. It was such a fun process.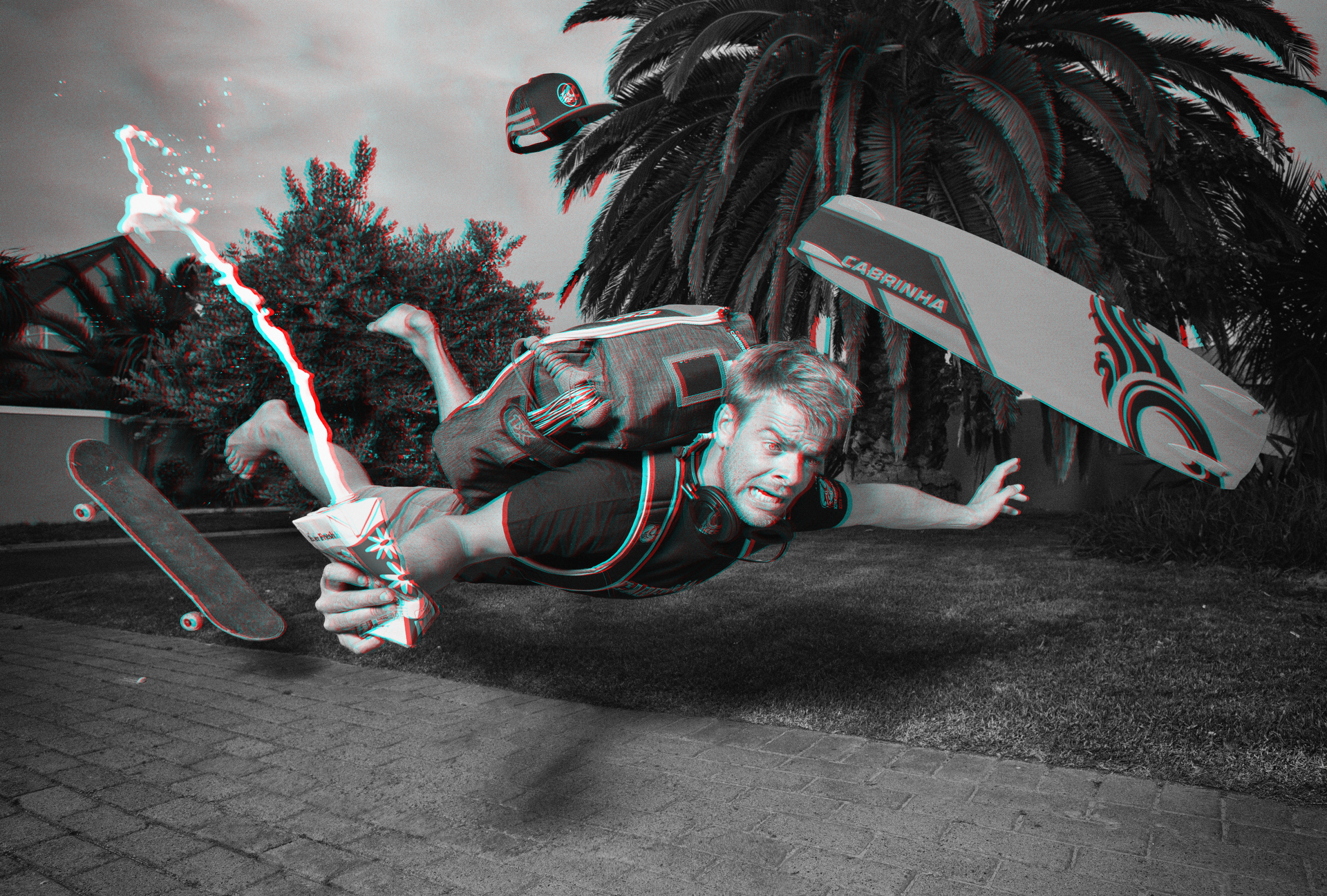 Witsands, Cape Town. My all time favourite spot when it hits 35+ knots.
Perfect kickers, gusty winds and the most beautiful crystal clear water.
Not too many people kite this spot since its 45 minutes drive, instead of the usual 4 minutes. So you always have the spot to yourself.
Tip #1: Make sure you have enough height to clear "The Rock"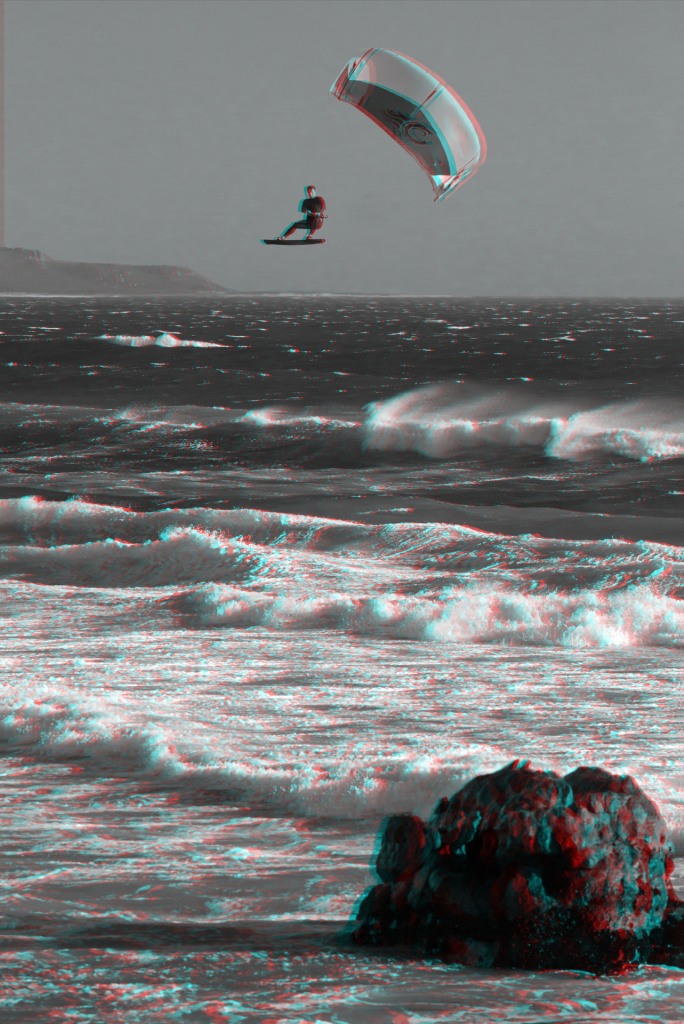 Another one of Lars' great ideas.
Sometimes he would be really quiet in the car, and then suddenly come up with an idea that didn't really make much sense. That was the great thing about shooting with Anders and Lars, cause we all have these ideas, that we could bring to life. I quickly went to the shop to get some salad, peppers, cucumbers and a big chicken leg.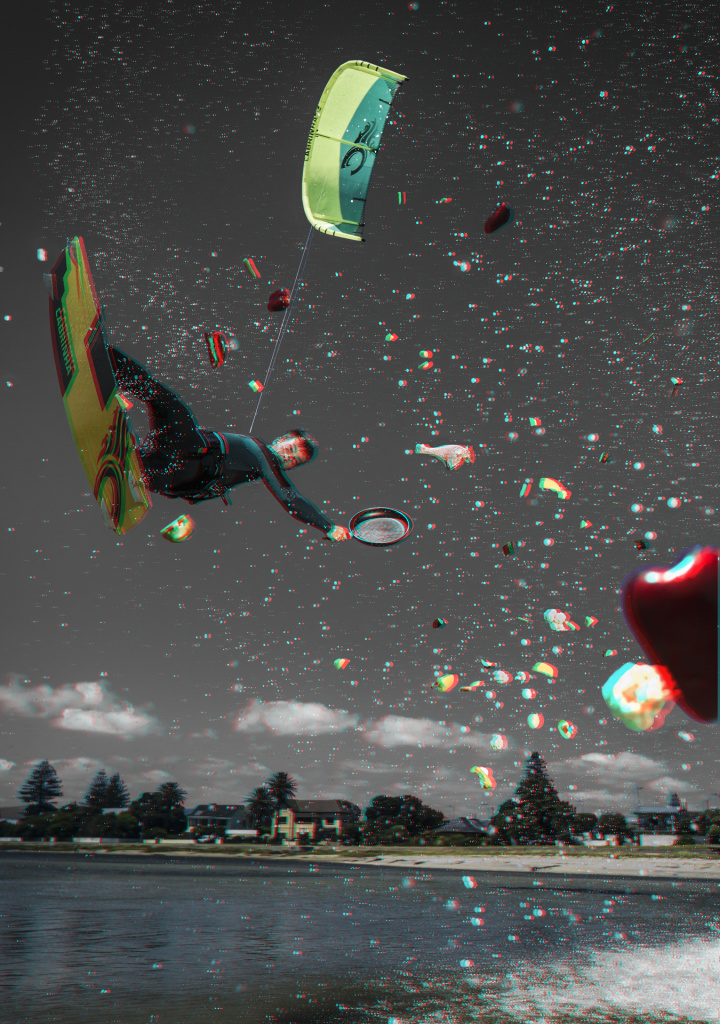 If the wind is off for a few days, you can easily find a way to get on your board somehow.
A good friend of mine, has a 2.0 cable system. We always go there when we need a break from kiting. I met up with board shaper Dave Kay, to test the new CBL that day. It was quite interesting to get all the info about the board from DK, and then test it out straight away.
As I mentioned before, I'm an overall kiteboarder. I like to do a bit of everything. Jumps, waves, loops or even just a simple grab feels good sometime. Lars behind the lens, with Anders right behind with a flash and an 8KG heavy battery.
Every time I go for a session at a new spot, I try to locate something out of the norm to include in my session. This was my first session on the 14m2 FX kite. It's a light wind monster. 14 knots and I was cruising. Had a couple of close calls making this shot, because of the wind direction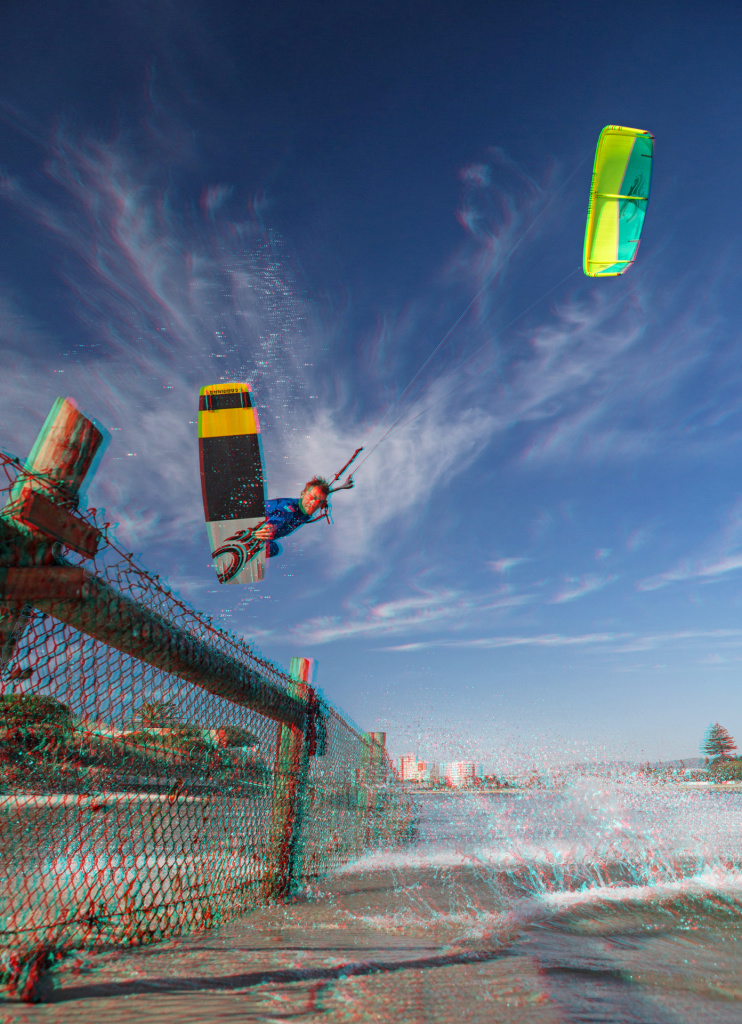 Hi mom, this is my new boyfriend, he brought you flowers.
What the….? This one is for sure one of my favourites.
There is a spot, about 1 hour drive out the west coast in Cape Town. It's a small lagoon, with different channels filled with water, going into big fields. When the wind is right, you can cruise in and out. I always wanted to do something up there, but I never really knew what it could be. One day we decided to buy A LOT of flowers to keep in our car for the perfect moment. This was it!
There is no specific purpose in this shot. All I know, is that it almost went wrong.. Check the video 🙂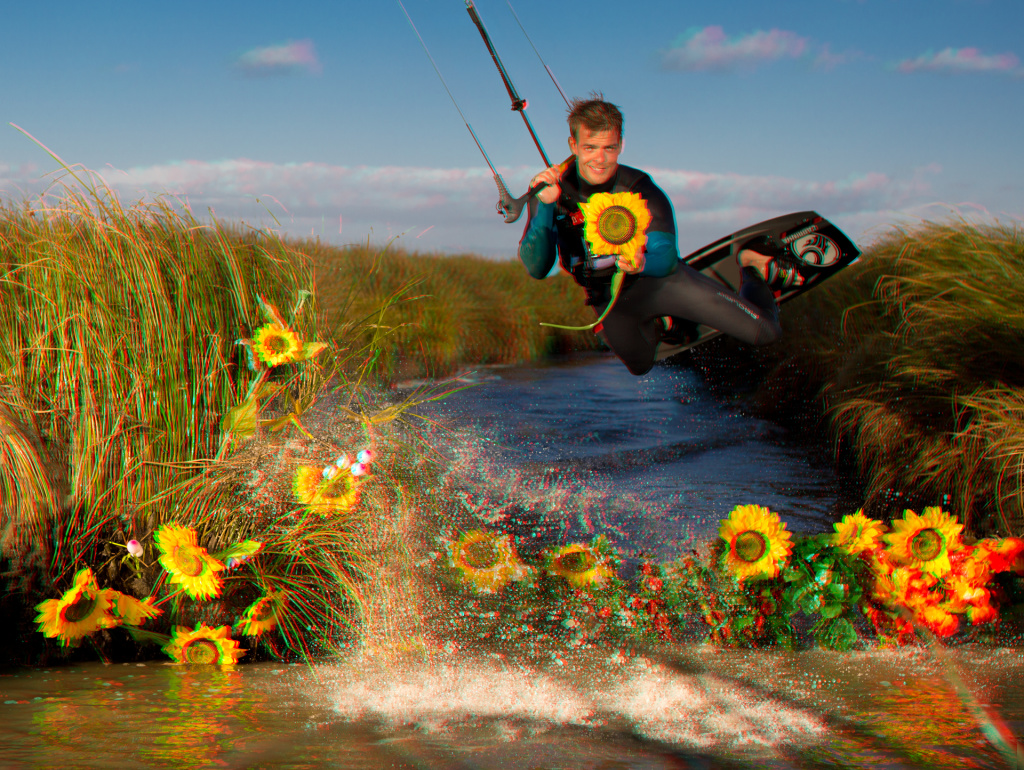 We got to the spot just as the sun was about to set, and we were running around to just get something. Lars slipped on a rock and hurt his elbow quite bad. The battery for the flash got washed by a wave, and we wasn't too happy about it all. It turned out nice I think.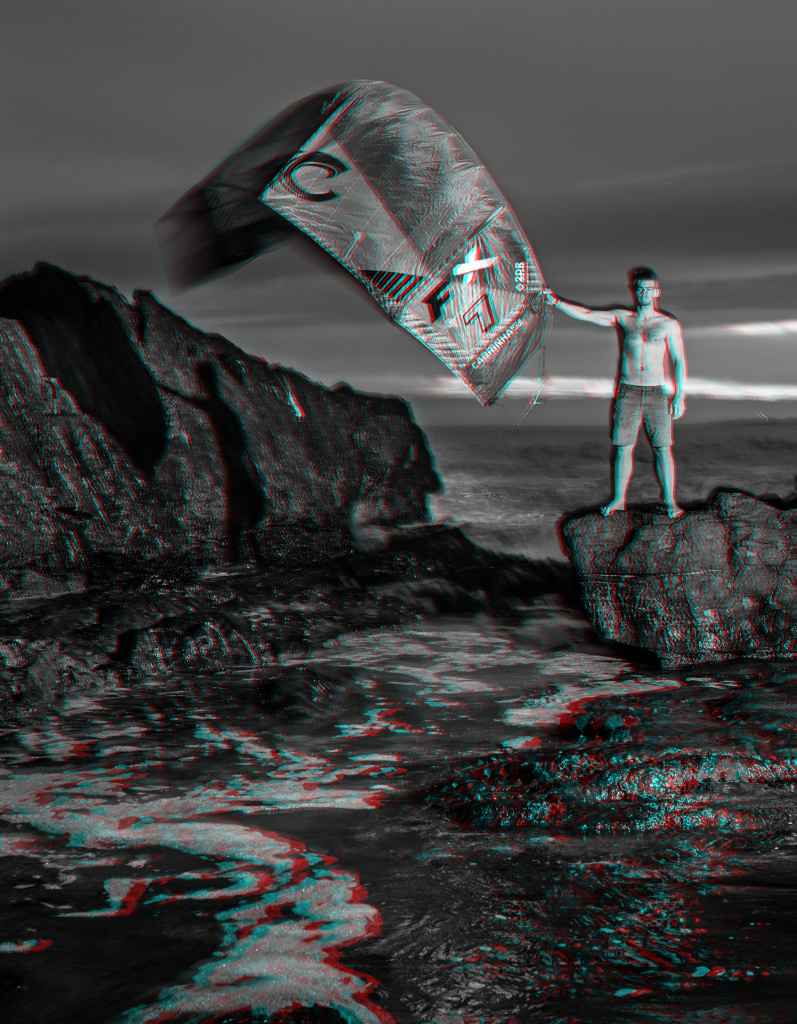 Anders Krüger and myself on a mission. Thank you Cabrinha for the awesome van! If we didn't have the van, I wouldn't know where we would have left our 24 sun flowers, 11 kites, 7 boards, 4 wetsuits, 8 bars and 80 kg of camera equipment. That car was pretty much our office. The amount of ideas and creativity that went through that little room is amazing!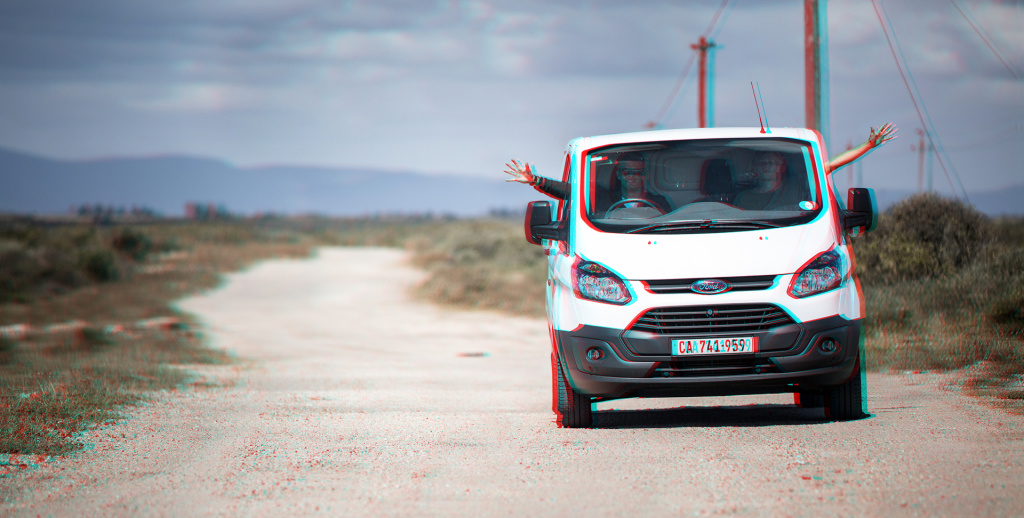 This is what can keep us occupied for hours. Filming and taking photos of a dead bird on the beach! You never know…