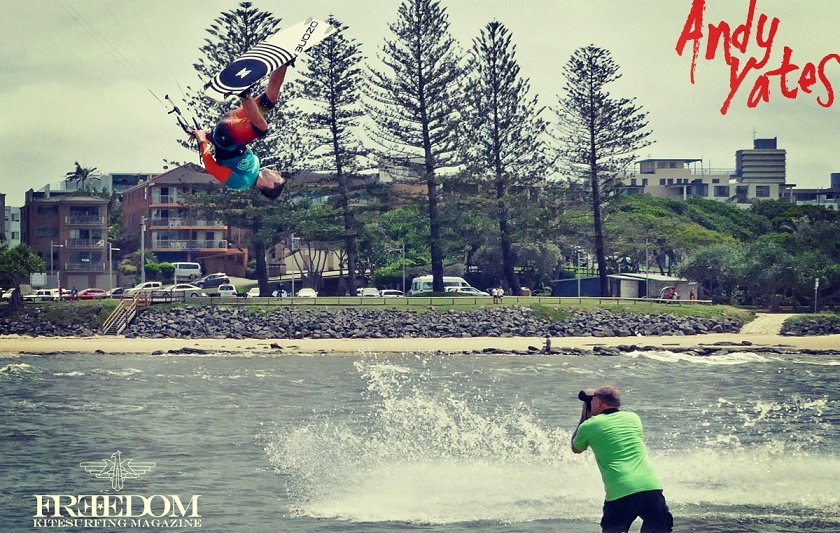 Australia's first PKRA winner wont be riding in the nationals. We asked his thoughts on the event anyway. Definitely some handy tips in here for anyone wanting to challenge for the title this year.
FKM: Andy, any plans for a come-back in this year's nationals in a few weeks time?
There's some recent shots floating around the Freedom office that suggest you'd give anyone a run for their money if you decided to show up! (check them out in Issue 2 shortly!)
Andy Yates: To be honest I'd love to give the nationals a crack again. Unfortunately I have some commitments at the hospital that I can't get out of haha spewing!! I still feel that I'm competitive at the national level, maybe another comp.
Shooting with the freedom crew at Caloundra when I was last home was so fun. The conditions were pretty average, but the lads got some epic shots. I think some are being stitched together as a sequence as we speak by Ollie.
FKM: Have you seen many of the guys who will be competing? Any tips on who might take it out?
Andy Yates: Grom squad is so strong in Caloundra. There's about 5 groms who are really pushing each other. It's pretty funny actually, they are all on roughly the same level and the competitive smack is great. Who is landing what and what not as for the opens, haven't really seen who's out there.
FKM: What would you suggest from your experience to guys gunning for results in Kurnell?
Andy Yates: Start the heat off with your easier tricks and then progressively start throwing down your harder tricks as the heat progresses. With your buzzer beaters at the end!! Don't look at what your competition is doing, just focus on your own heat.
FKM: Have you ridden in Botany Bay? Kurnell in particular?
Andy Yates: Nah I haven't actually, what's it like??
FKM: We're hearing wind could be anything from 13 knots to 40 on any given day and pretty choppy. What would you suggest to competitors facing those conditions?
Andy Yates: Sounds pretty rough haha. Take off is everything so really focus on your takeoff. Always look about 10 metres ahead and try and find a nice flat bit or ramp to take off.
FKM: Great, thanks for the insight!
Andy Yates: You're welcome!