This article was set to run in Freedom Issue 2 but ended up getting cut at the last minute as the mag will be at the printers until after Katie as competed in the Nationals in Kurnell, so you get it in digital form a little bit sooner – enjoy!
So, tell us a bit about yourself… where are you from, how long you been kiting, sponsor, age, you know… the normal interview type stuff…
Katie: I'm from Melbourne, 21 years old, been kiting 4 1/2 years, sponsored by Naish.
I heard you are interested in competing…tell me about some of your accomplishments in comps..
Katie: The only competition I have really done was the PKRA Italy in 2013.
It was really cool to go experience the competition at that level and I actually ended up doing all right and came 5th. But in Oz it's been really hard to get the competition scene going. I've tried to go to two nationals so far with no chance of competing on them. The first had no wind, the second only two of us girls from Australia rocked up so they couldn't run the competition.
What do you think needs to change to get more girls competing ?
Katie: I've been trying to encourage more girls to get into competing by holding girls clinics and teaching them tricks in a relaxed environment. My aim with more clinics in the future is at the end of a clinic to run a small run comp that allows the girls to show off their skills and what they have learned. I think it's also about changing girls perceptions about competing – it's not just about winning, it's about supporting the sport, riding with others from around the country and being inspired to push your riding further.
Sounds like you spend a lot of time on the water, riding, teaching, training… what do you do when you're not kiting?
Katie: I've been at university for the last 3 years. It's been a pretty good lifestyle because I only work for 3 months a semester which leaves me 6 months of the year to travel and kite.
That is nice! What are you studying?
Katie: It's called Service Design. It's basically creative business strategy.
We aim for businesses to have healthy relationships with their customers through customer experience and innovate the way businesses operate.
What is your dream job after you finish school?
Katie: Ha ha, good question I guess a job that I feel good about and is flexible enough to still travel and kite when I want to. I would enjoy helping kite brands improve their customer experience if any projects like that came up.
I'll keep my ears open! What are your goals in kiteboarding?
Katie: Yeh, let me know if you hear anything come up! My goals… I would love to become Australian Champion, be respected for my riding at a guys level (not just people saying wow she rides sick for a girl), and continue to travel to new unexpected places through kiting.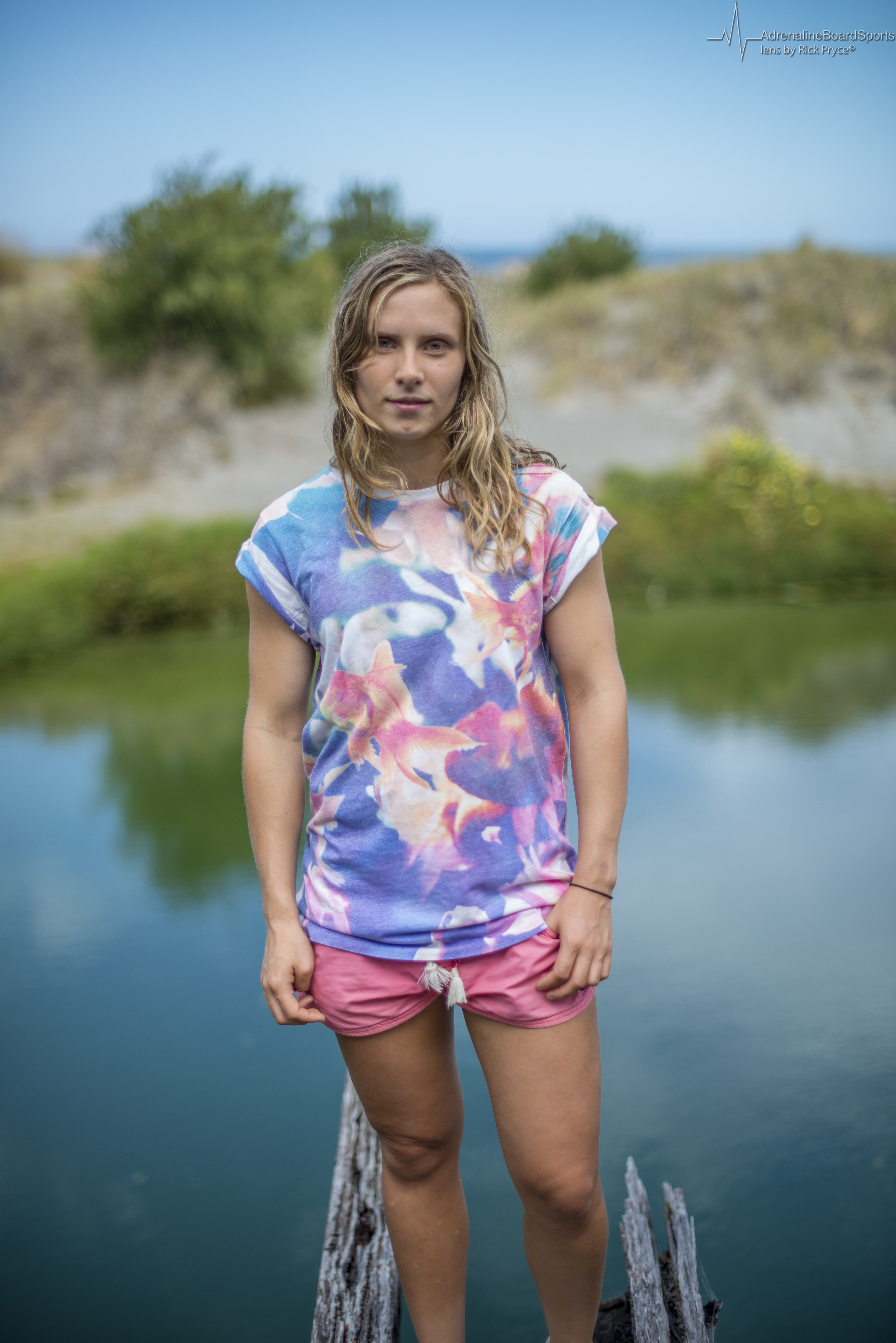 Send us updates on how the Aussie titles go! Good luck!
Katie: Yeh I'll let you know – fingers crossed!