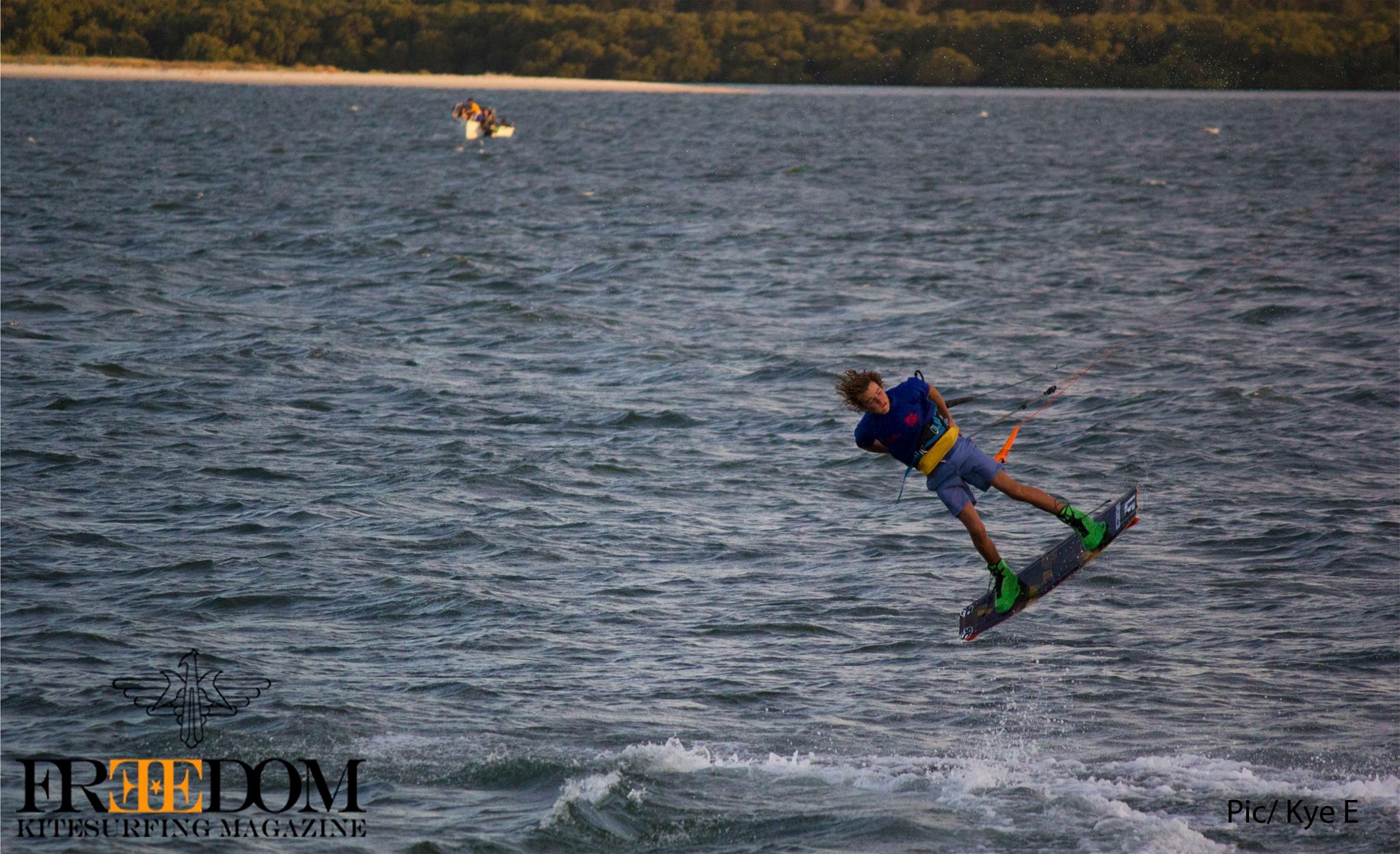 The wind filled in around 3:30 with the start to the Junior Double eliminations. Kye Evans ended up winning 6 heats back to back while pulling of some impressive tricks. He came up against his best kite buddy, Manny Blanch in the battle verse Aaron Kenny (the single elimination winner). Both riders smashed it, but Manny scraped through with a score of 22 and Kye scoring a score of 19.8.
The final against Manny and Aaron was quite close again, Aaron pulled out a massive H1 and Manny also nailing his back-mobes. Manny won the heat and went into a super final which was also a great heat with riders both pulling of some technical tricks. The results were not announced. However it was a very close heat.
The women's double eliminations started late in the afternoon, and will be continued tomorrow morning. See you all there!