Product Description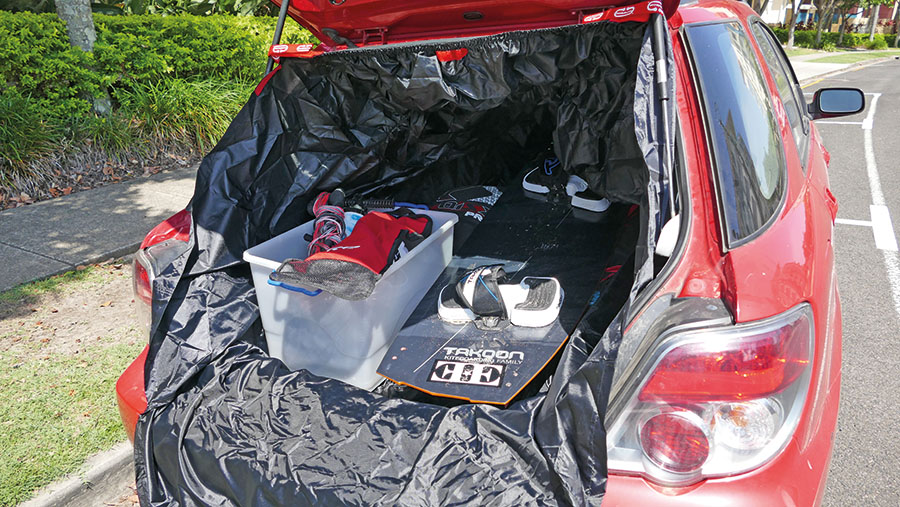 Don't want to get sand/saltwater all through your new car?
Then check this out…
The Bootute, is a great little invention.  Packing up into the size of a small sleeping bag the Bootute is designed so that if you need to put any gear into your car, it stops the car from becoming full of sand and other debris (and is waterproof too).
Once all your gear is in the car, you can fold the flap that is hanging over the bumper bar, over onto all your gear. This is a great feature, because if you have a lot of expensive equipment this extra feature can hide you gear from onlookers walking past.
Please note: Bootutes are designed for hatch backs, wagons and any car where the seats fold down. Cars with side opening doors will require some additional straps available here for $4.95:
SIZE LARGE: This is for large car like a Holden Commodore Wagon or Toyota Landcruiser.
Please be sure to watch the video below to correctly install the Bootute:
Bootute Instructional New from Bootute on Vimeo.