From Issue 2 – you can buy it here!
I just turned 22 and becoming a Pro kiteboarder was a dream of mine since I was 11 years old. It has been an interesting journey, but I like to think that the journey compliments the destination. I remember being the only kid in my class who didn't feel the need to go to university and become a banker, lawyer or doctor. I decided to pursue kiteboarding full-time straight out of high school. I started working at the local kite school which put a little money in my pocket and allowed me to be at the beach every day. And as the years went by I gained more support year by year and learnt a lot about what it means to be a rider/ambassador. I got little breaks here and there and did my best to make them worthwhile to both parties. Being a pro is much more than just having a bunch of tricks in your bag. You have to be pro at talking to people, catching peoples' attention, giving useful feedback on gear and simply being someone that people enjoy being around. I grew up very detached from the competition scene as I lived in Antigua and to go anywhere would cost an arm and a leg so I got really into my second passion, photography and film. This made me very valuable to my sponsors as I would always have fresh content for them to use and also be available and easy to work with on any product shoots. Though focusing on documenting the lifestyle of a kiteboarder I have been able to see a lot of places that I didn't even know existed as well as meet some super inspiring people. I hope to continue kiting for as long as I can and hopefully inspire some up and coming kids to do things their own way and enjoy every moment of it.
Home sweet home. You know what they say, there is no place like home. I have been lucky enough to do a bit of travelling over the past few years, travelling is fun and one of the best things you can do to grow yourself as a person but it always feels good to get back to Antigua. I'm a born and raised island boy so it's only natural for me to enjoy the laid back lifestyle that I get to live at home. It's a 5 minute drive to the beach, and if 10 kiters are out it's a busy day. When the conditions are good at home it's quite hard to even think about leaving.
I got the chance to check out Mauritius for Ozone's 2015 product shoot. And it is one of the coolest places I have ever been to. It reminded me a lot of being back at home in the Caribbean, besides the fact that everyone speaks Creole (Broken French). We mainly rode at Le Morne and Riambel. But if I had to describe Mauritius, I would say it's a shredders paradise. Waves, wind, fresh fruit at the kite spot, cool people and an endless coastline of rideable spots.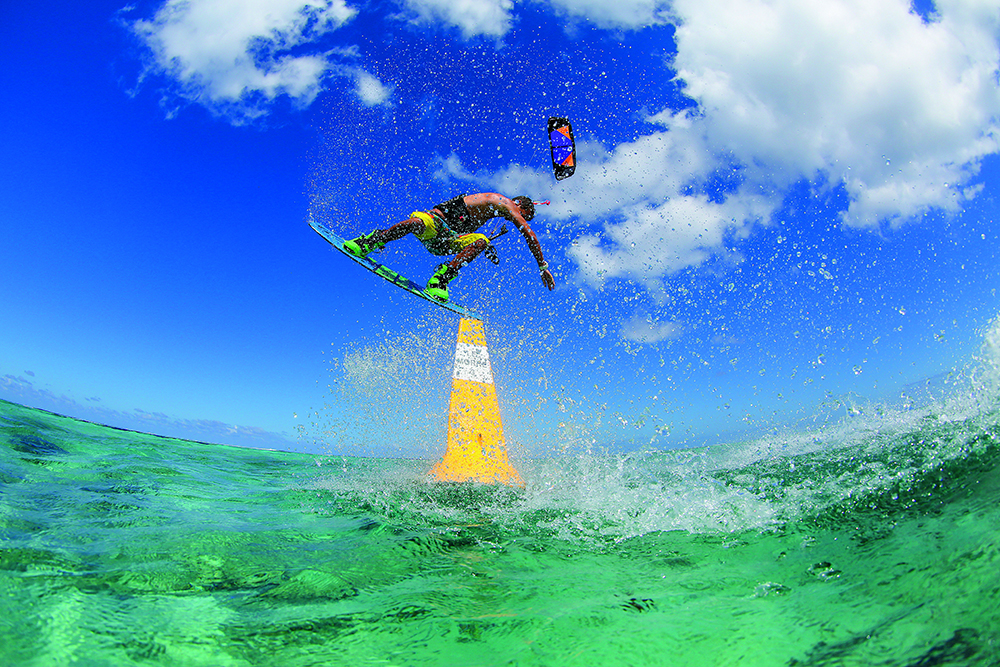 I have only been to the DR a few times and each trip has been quite special. On my first trip I was captured by the rawness of the people on the island. It's very fast paced, something is always going on and everyone seems to be on a hustle. It gives off the vibe of being very unruly, and is one of the first places that I have been to that you can literally kite your brains out. I remember we rode so much we had to start taking windy days off. It also blows me away at how much of a wind sport meca the Dominican is, you arrive at Puerto Plata airport and the hallways are filled with windsurf sails and kiteboarding gear. The government on the island definitely see that a big majority of their economy is being fueled by wind junkies.