ALL PICS Steve McCormack
"Airush Wave is great kite! At first I was skeptical as all the blurb about it was how it was really stable and drifted well. It was also quick turning, light on the bar but very responsive and would fly forward in the wind window, with massive depower. Sounded too good to be true!
But these words really do hold up. I have to say though, for me, this kite changed riding waves as much as going from a twin tip to a surfboard. It allows me to do so much more than before, it really does feel like you can switch it on and off when you want, allowing you to do what you want on the wave." Mike Bergman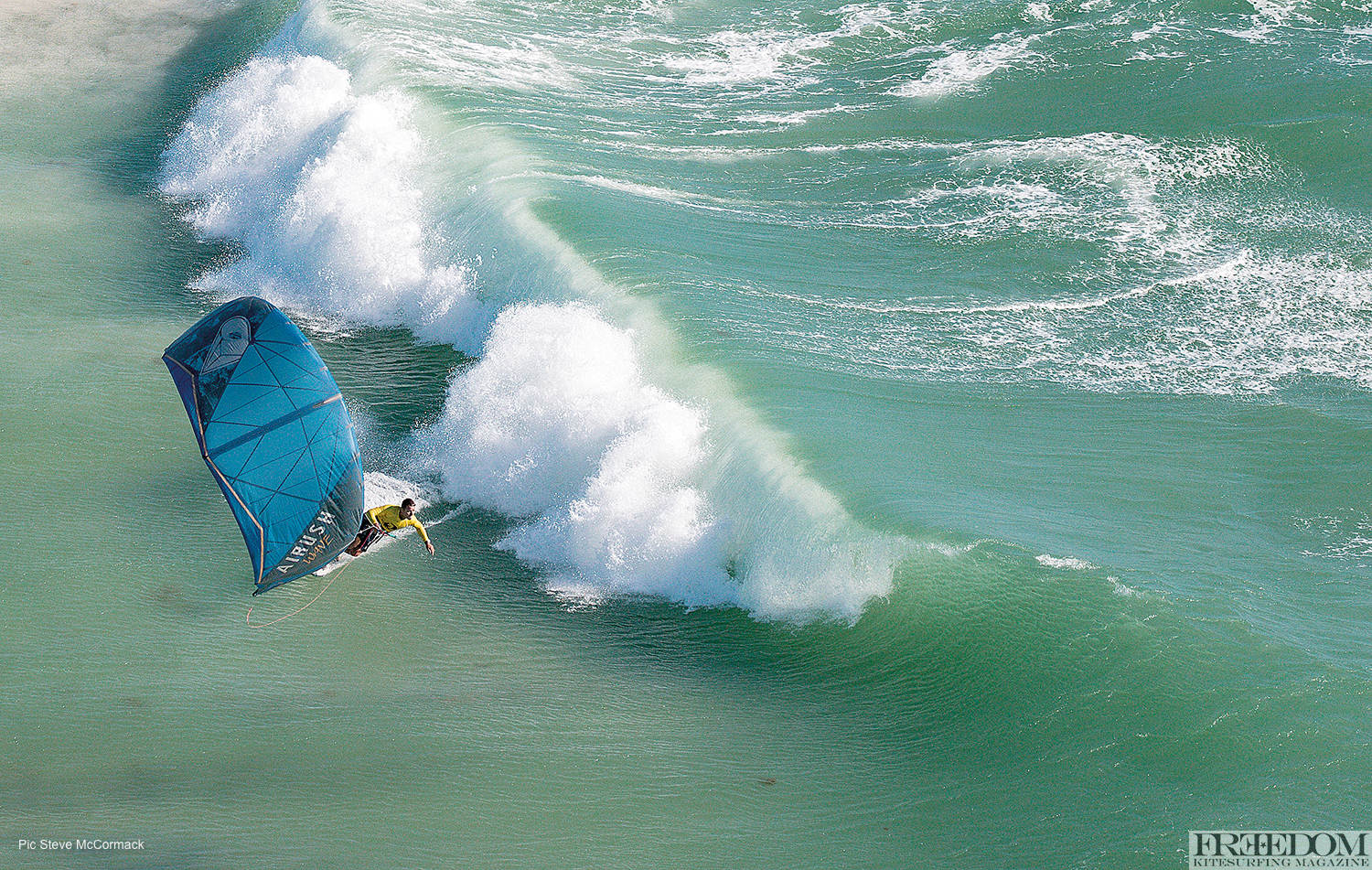 What's your sled of choice?
"The board I am using is the Converse 5'11". It is a board that is easy to control and can be thrown into tight carving turns. It is really stable at speed, so well suited to the larger, faster waves that we get in the north west and south west of WA."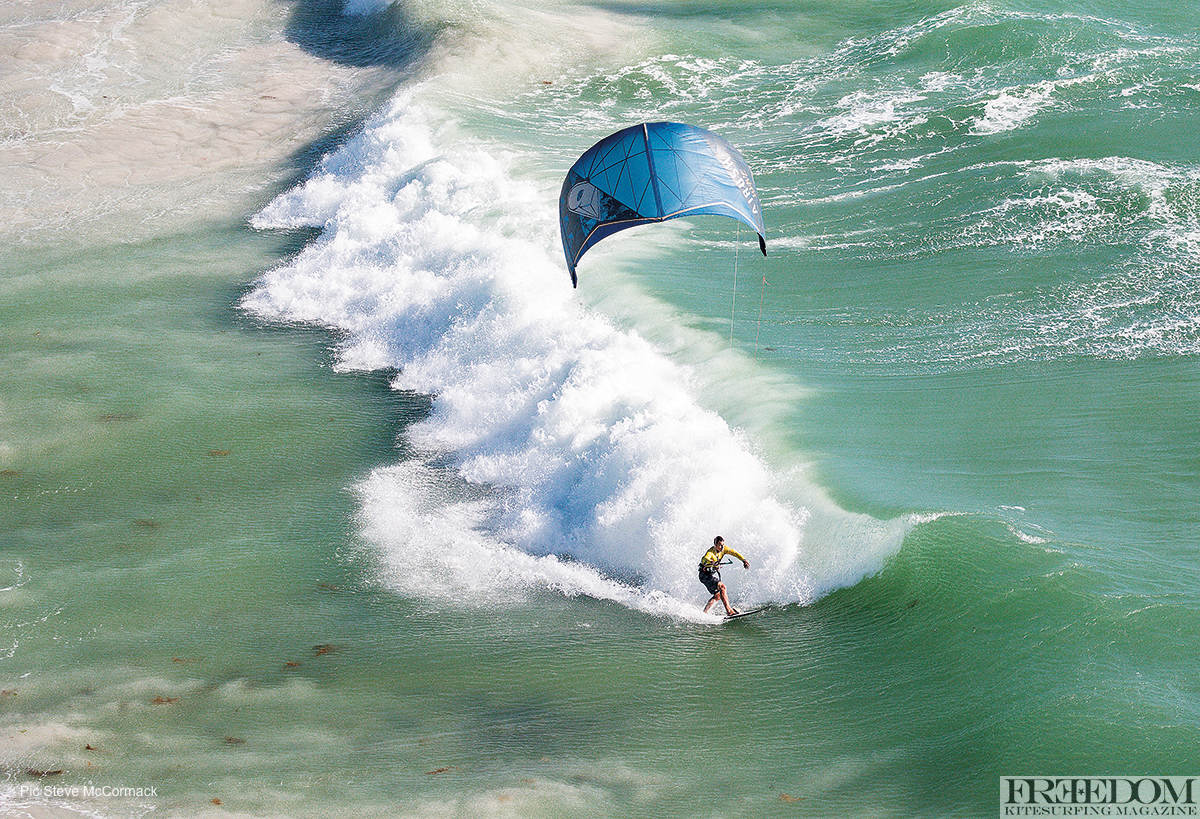 Straps or no straps?
I was one of the first among the guys I ride with over here to start riding a surfboard in all wind conditions, not just light winds. I also chose to ride switch so it made sense to use straps to give me some control.
As the surfboard trend became more popular, most of the guys preferred strapless but I was already comfortable with the straps. I like the forgiveness it offers in late hits and bigger waves.
If the waves are small and soft I will ride strapless just to make it more fun. In more challenging conditions I have a lot more fun with the straps so I have continued to use them despite the relentless shit the other riders like to give me at every opportunity. I really don't mind as these were some of the same people asking me why I didn't want to ride a twin tip anymore when the wind was strong all those years ago!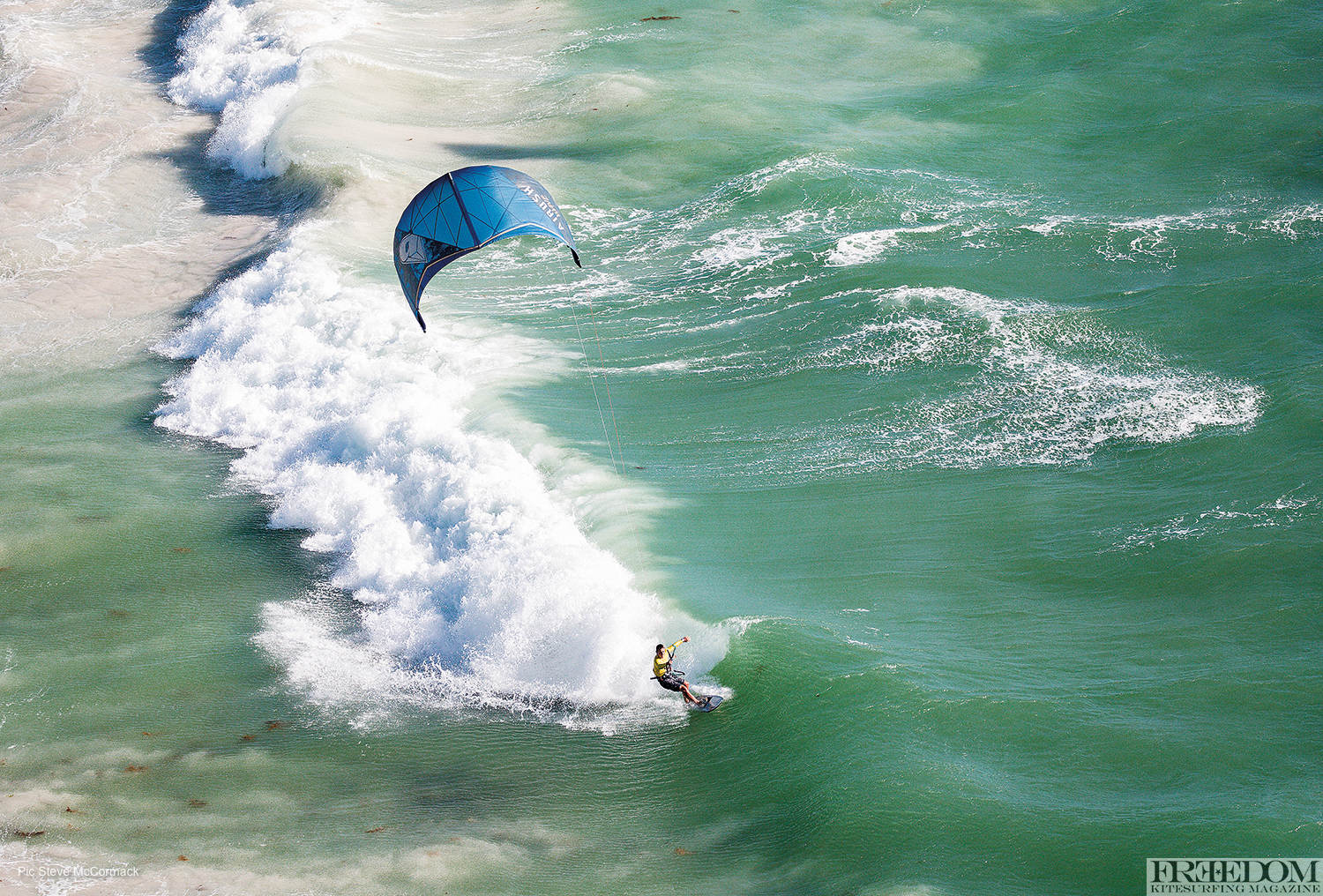 From Airush…
The unique design of the Airush Wave has been engineered specifically for the precise demands of the true wave enthusiast. The Wave flies forward in the window when required (keeping the rider deep in the pocket), steers immediately no matter where it is in the window, and sits back and drifts in the turns when more stability is required.
Refinements in the chord length, wingtips and canopy layout make for a smooth power delivery and fluid steering which is consistent across the range. For 2017, the updated V3.2 bridle configuration features has reduced bridle length without compromising on turning and depower.
The next generation Dyneema Load Frame takes the biggest innovation in kite construction to a whole new level. This, combined with the Technoforce D2 by Teijin, provides the ultimate mix of durability and lightweight performance. For wave performance, this optimised weight is essential for improved drift stability, while the load frame make all the difference when additional durability is required.
The Wave responds perfectly to rider input and allows you to get into the perfect position on the wave no matter what the wind conditions, taking your riding into a new realm…
For more info: http://airbornekitesurfing.com.au/shop/kites/2017-airush-wave-detail