SUBSCRIBE TO OUR PRINT OR DIGITAL SERVICE BELOW AND GO INTO THE DRAW TO WIN THIS AWESOME PRIZE PACK!
1.ZIGFIN 6 PACK FUTURE FINS – AS USED BY ROB KIDNIE – VALUE $60
2. MYSTIC STAR HARNESS (SIZE M) – VALUE $250
3. AND OF COURSE THE MAGAZINE! – VALUE – PRICELESS!
DRAWN 25/12/17 AND ANNOUNCED ON FACEBOOK.
(ALL CURRENT SUBSCRIBERS AUTOMATICALLY ENTERED INTO DRAW)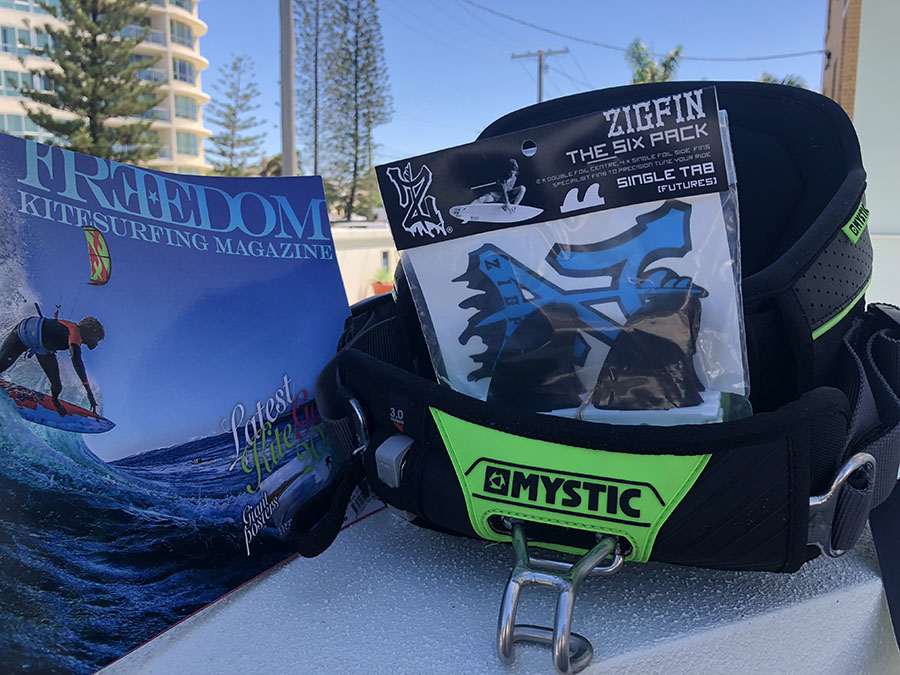 Subscribe to the print magazine for only AUS $9.95 and score a free back issue! Also by subscribing your automatically in the draw to win cool free stuff!

If you want the magazine NOW then why not subscribe to the digital version! You get high-res downloads of all of our back issues plus futures ones for only AUS $9.95!

Or our magazine looks AMAZING on an IPAD so head to the APP store to get our FREE APP (Apple only) with all of our issues loaded into it. Click the button below to check it out!

Or order individual print issues on this page below!